For each training module course a learner completes, they will receive a completion course certificate.
At the end of the course completion, the learner will have the option to view or email their course completion certificate.
If they do not download it at this time, then an account admin can log into the dashboard to provide their course certificate.
How to find their training course completion certificate
1. Go to the Dashboard > Training Results tab on the left-hand side of your dashboard.

2. Search the learner name in the search bar and apply the filter.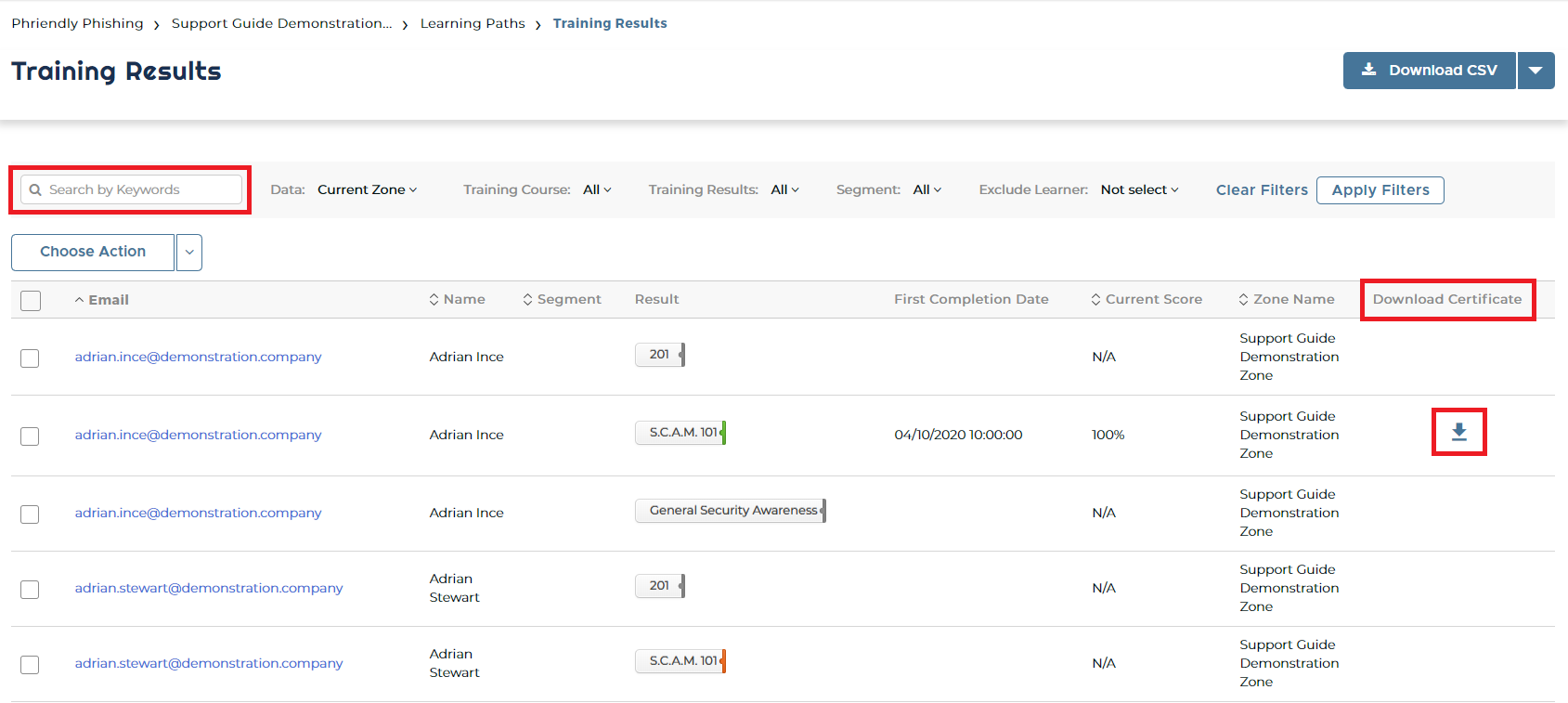 3. Then click on the download icon to download the course certificate for each course they have completed.
Explore Phriendly Phishing's award-winning course catalogue here!