The High Risk Students Report documents students who are at a higher risk of being deceived by a phishing scam.
The admin has the ability to set up what conditions they consider relevant for identifying High Risk students. To set up the High Risk Students go to your settings cog in the top right-hand corner of your dashboard.
Key Features:
Range of filters you can apply to this report

The report can also be downloaded as a CSV
How to generate a high risk students report
1. Go to the High Risk Students tab on the left-hand side of your dashboard.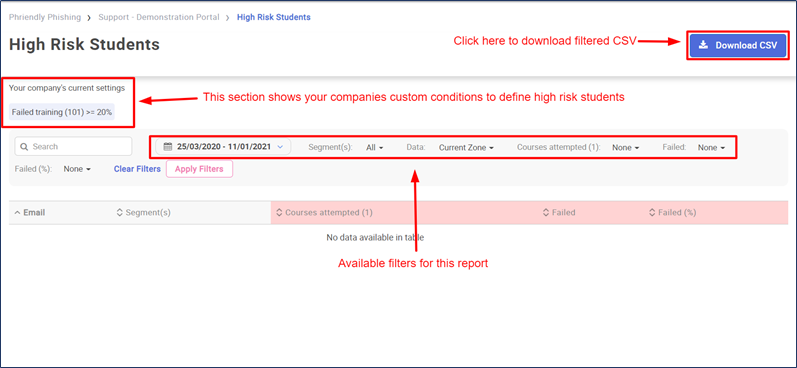 2. Use the filters to view and define your high risk students.
Select the Download CSV in the right-hand corner to download this report.