The Click Report will show your staffs' click through rates broken down by baseline, campaign and spear Phishing emails. The CTR (click through rate) is determined by unique clicks when an individual opens a phishing email and clicks into the attachment or link included in that email template.
The CTR is important to understand which individuals are engaging with simulated phishing emails. For this group, we recommend continually measuring and if they are still click in an email, having them redo their SCAM learning modules.
The Click Report is important because;
Learning paths broken down individually
Range of filters that can be applied to customise your report
Reports can be downloaded as a CSV
How to pull a Click Report
1. Select the dropdown arrow of the Dashboard and select Click Report on the right hand side of your dashboard.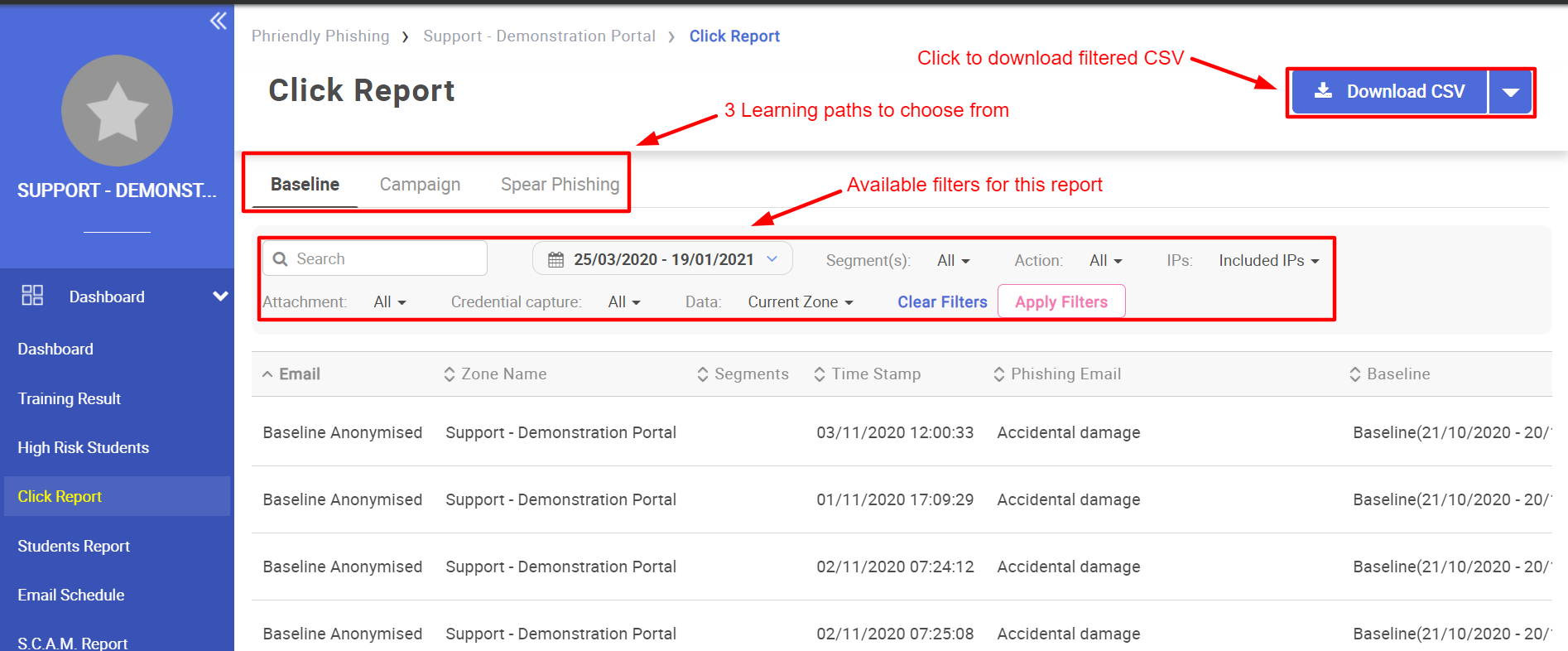 2. Select the baseline, campaign or spear phishing type of click report and apply the filters for
Opened email and clicked link
Opened email and opened attachment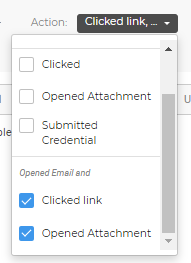 3. Then apply the filter to view the results for staff that clicked in the email. The data in this reports shows employee email and IP address, phishing email subject, time the email was clicked, and the user agent
4. Once you have determined the parameters for your Click report, be sure to download from the options
Historical Report - all click data in your zone
Filtered Report - only the filtered data selected
Clicks report by month - a monthly report of clicks