An IP address should be added to your exclusion list if it's been identified as a third party scanning service IP such as Google, Amazon, etc. You will then be able exclude unwanted IP address results or label them to easily identifying where a user is clicking from. This will also help you elimiate false positive IP addresses in your Click Reports.
How to add an IP address to your account Exclusion List
1. Select the setting cog located at the top right of your dashboard.

2. Select IP Labels & Exclusion List tab

3. From here you can view the list of IPs that have already been added and labeled.
4. Select Add New IP

5. Enter an IP address to either exclude or label.

6. If you want to exclude this IP tick the exclude box
7. Enter the reason for excluding the IP address then select OK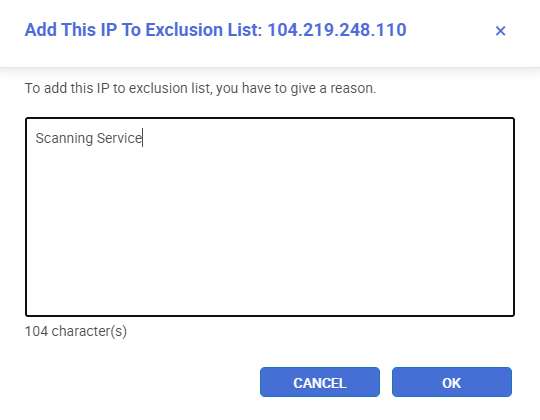 8. Select a label colour for the IP address.

9.Select Save icon to add the IP address and label to your account exclusion list.

Once you add the IP address to your account, then the IP address will no longer appear in your Click Through Rate (CRT) Report.
Note: The IP address will also be hidden by default in the Click Report tab.
You can view excluded IPs by selecting them in the filters.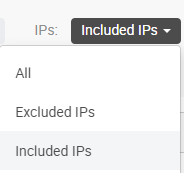 If you Label the IP then it will show up as below in the click report tab.