Student user level changes is a feature that allows you to continually challenge your staff by delivering more sophisticated phishing email templates.
There are 3 levels of sophistication in your Phriendly Phishing account:
Level 1 is basic, most beginner and the starting place for all new Phriendly Phishing users
Level 2 is intermediate
Level 3 is advanced
How to Change your Student Sophistication Levels
1. Go to the Students tab to increase or decrease students sophistication levels.
2. After selecting a single student or multiple students, click on the Choose Actions button and then select the desired option.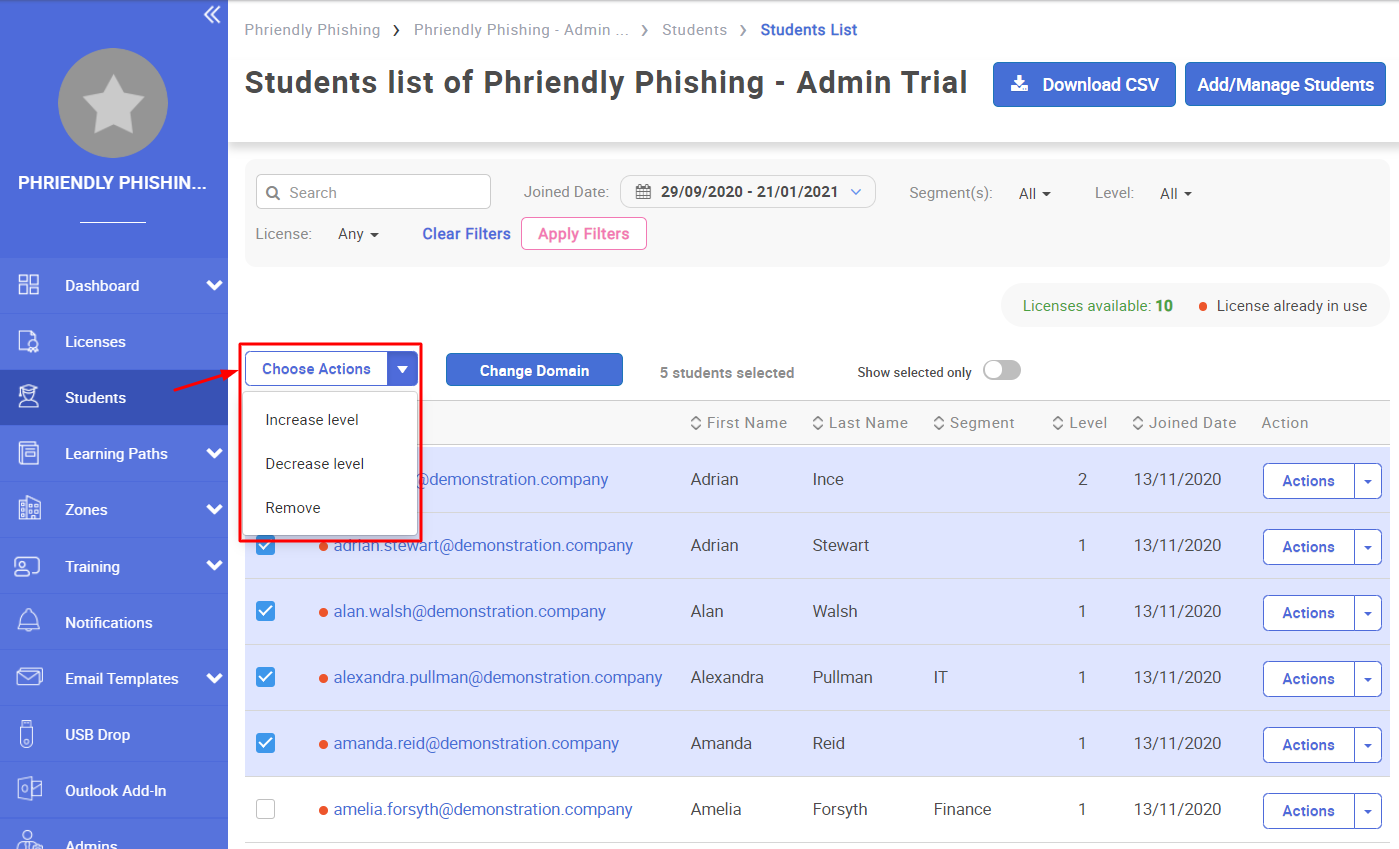 Students are currently separated into 3 sophistication levels, increasing the a students level will increase the difficulty of phishing emails the student receives from the campaign.