When our support team sets up your Phriendly Phishing account, we add important zone (account) information from your subscription checklist.
Over time, this information can become out of date and it's important to ensure it is updated regularly.
How to update zone information
1. Go to Zone Info on the left-hand side of your dashboard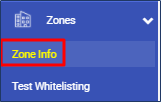 2. The fields that you can edit will show in a text box.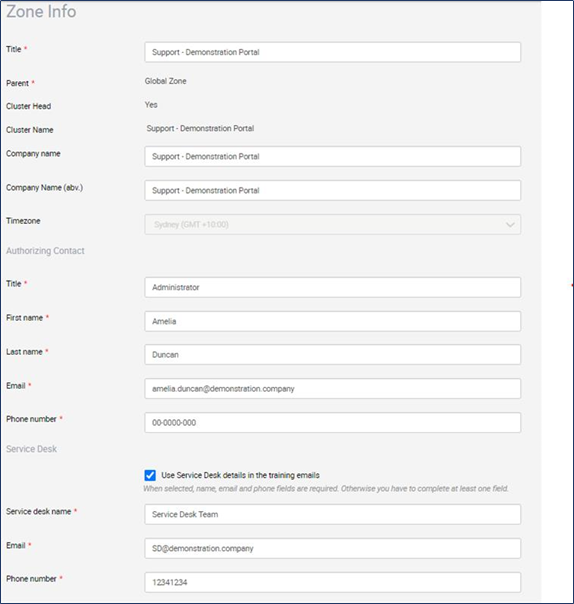 3. Select the Update Zone button after you make changes to this page to save.
How to update Service Desk details in training emails
When a Learner clicks on a simulated Phriendly Phishing email template, they are directed to our micro lesson. On this page, there are instructions on how to report a phishing email.
At the bottom of the Zone Info, please enter your Service desk information and Update Zone to keep these changes.
When the Learner clicks on a link or attachment in a Phriendly Phishing simulated email they will be directed to this page.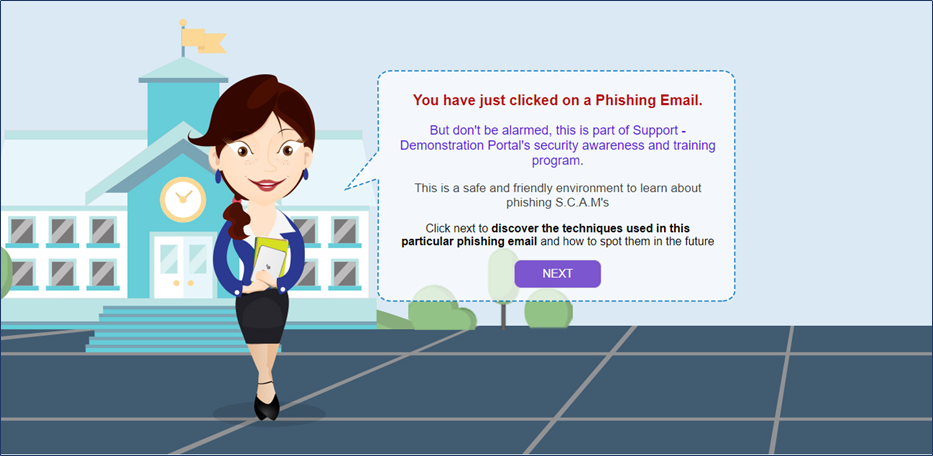 Once they click Next they are taken to the micro lesson page for this email template.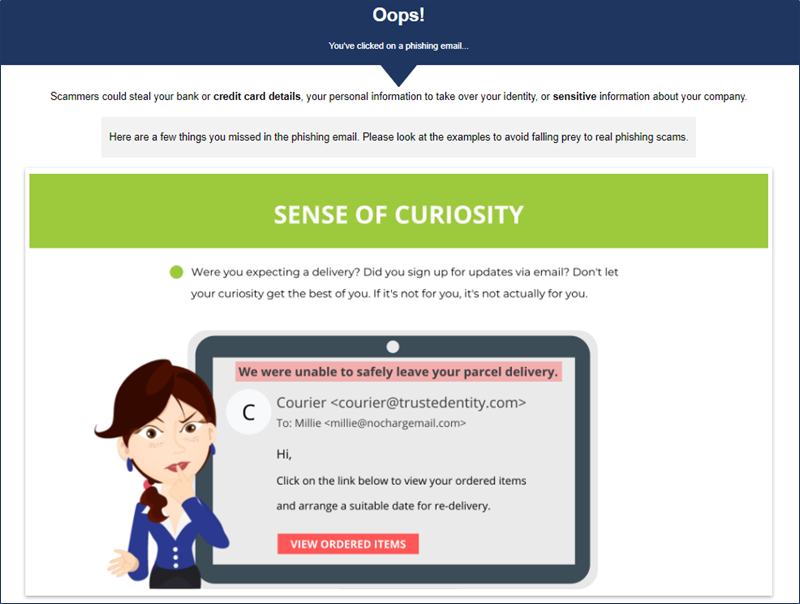 At the bottom they will see a reminder for the Service desk information.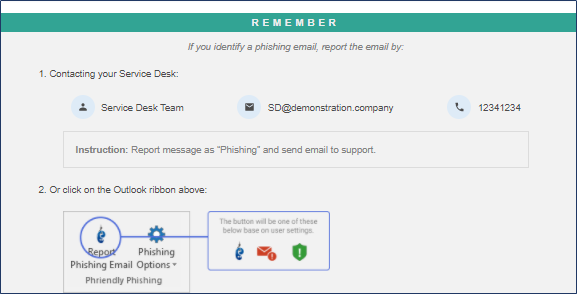 Explore Phriendly Phishing's award-winning course catalogue here!