You have the ability to edit, pause, and delete a baseline block once it has been scheduled.
How to Edit a Baseline
1. Navigate to the Learning Paths tab and select the baseline block you would like modify (a details page will open under the timeline) and select the action you would like to take.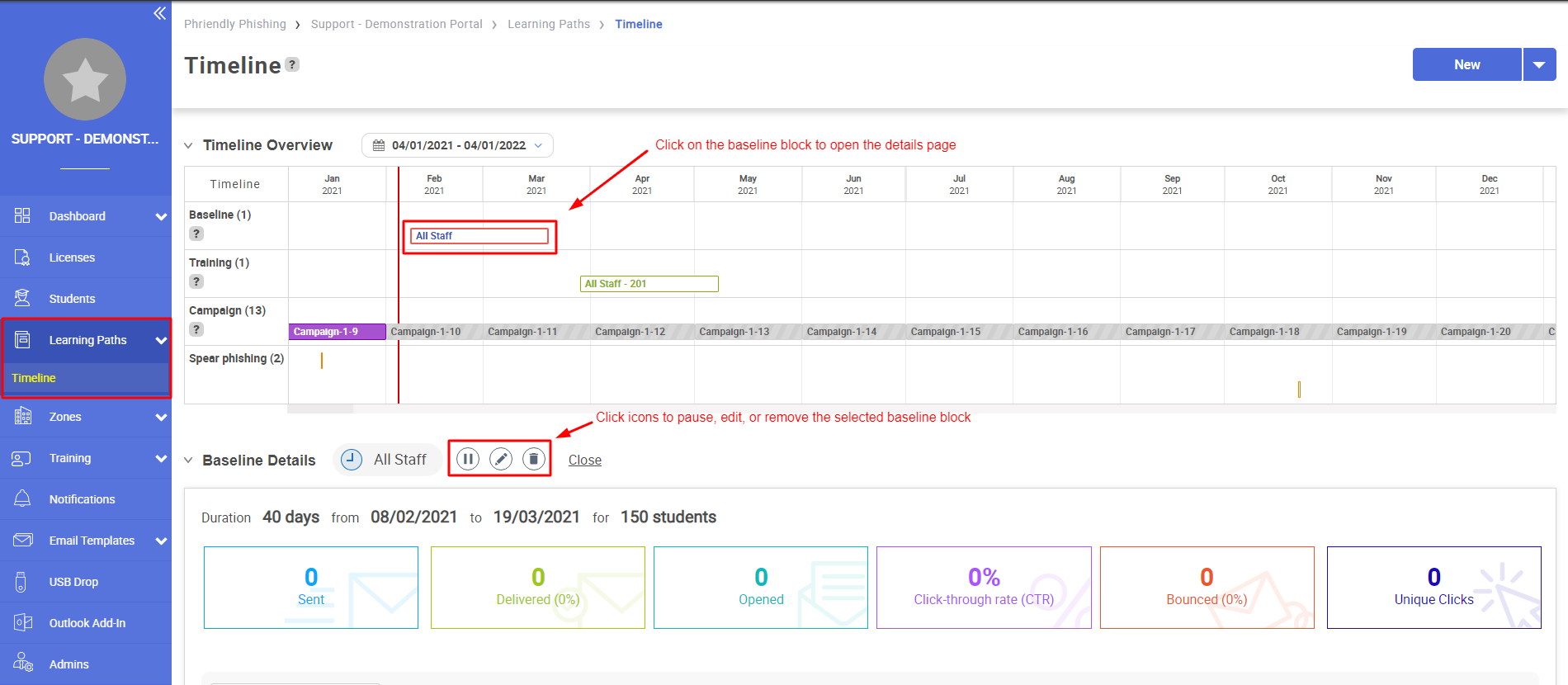 The Pause button allows you to temporarily pause the baseline block.


The Edit button allows you to change the name and schedule of the baseline block. Make sure to Save any changes you make.

The Remove button allows you to permanently delete the baseline block.