Learner logs will show you an individual's Phriendly Phishing learning path activity. It will show you what type of email service was sent (baseline, phishing or which learning module), what time and day it was sent and what action the individual took.
How to Access Learner Logs
1. Go to the Learners tab on the left hand side of the dashboard.
2. Search for the individual learner by using the keyword search with their first name, last name, or email address.

3. When the individual you are searching for appears in the list results, click on their email address.

4. An activity summary page will appear and you can view the logs of past and current activities for that individual.
Below you can see the date a learner passed their SCAM 101 training, the results and also download a CSV file of their student activity log.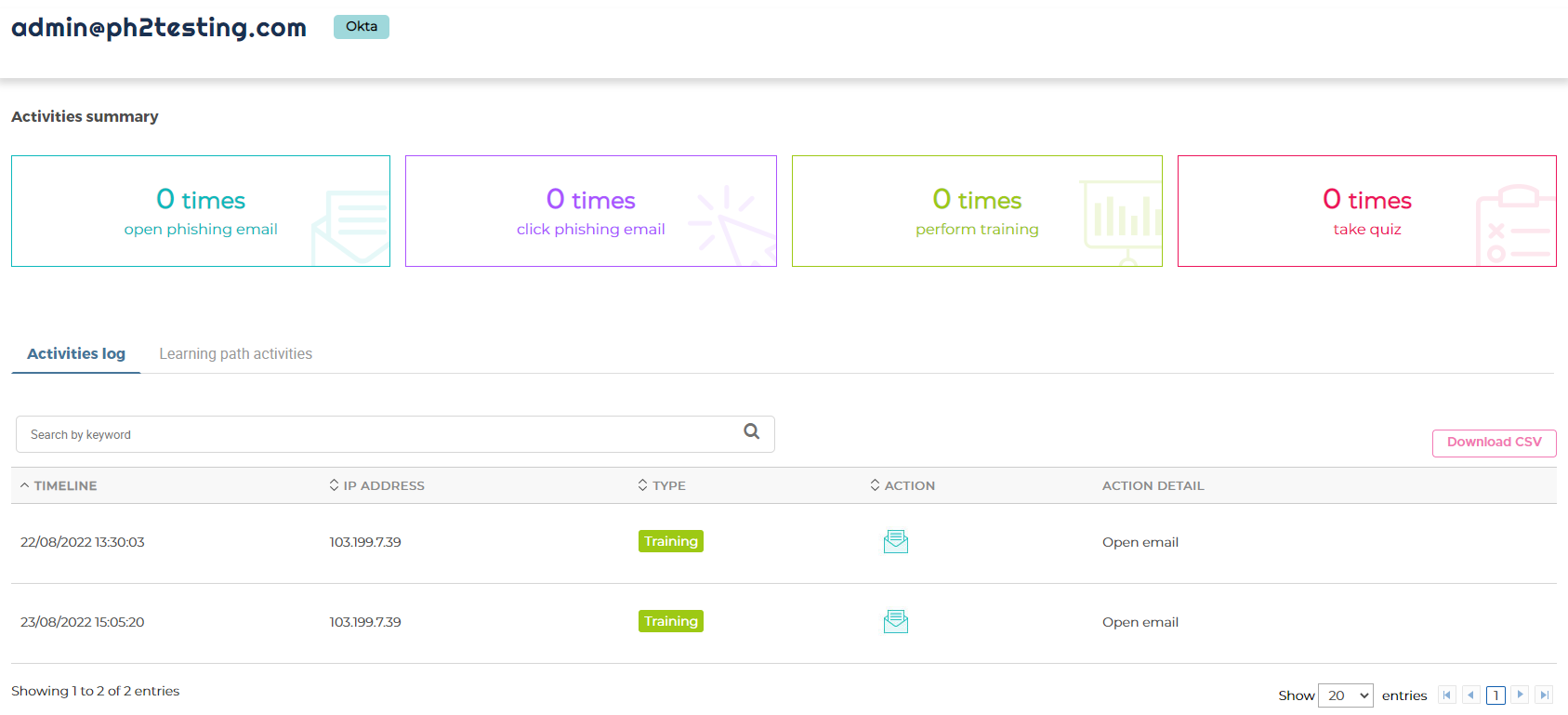 Admins can also view the Learning path activities of a learner to see the past and current logs of a learner. Below you can see the learner had their sophistication level increased to level 2.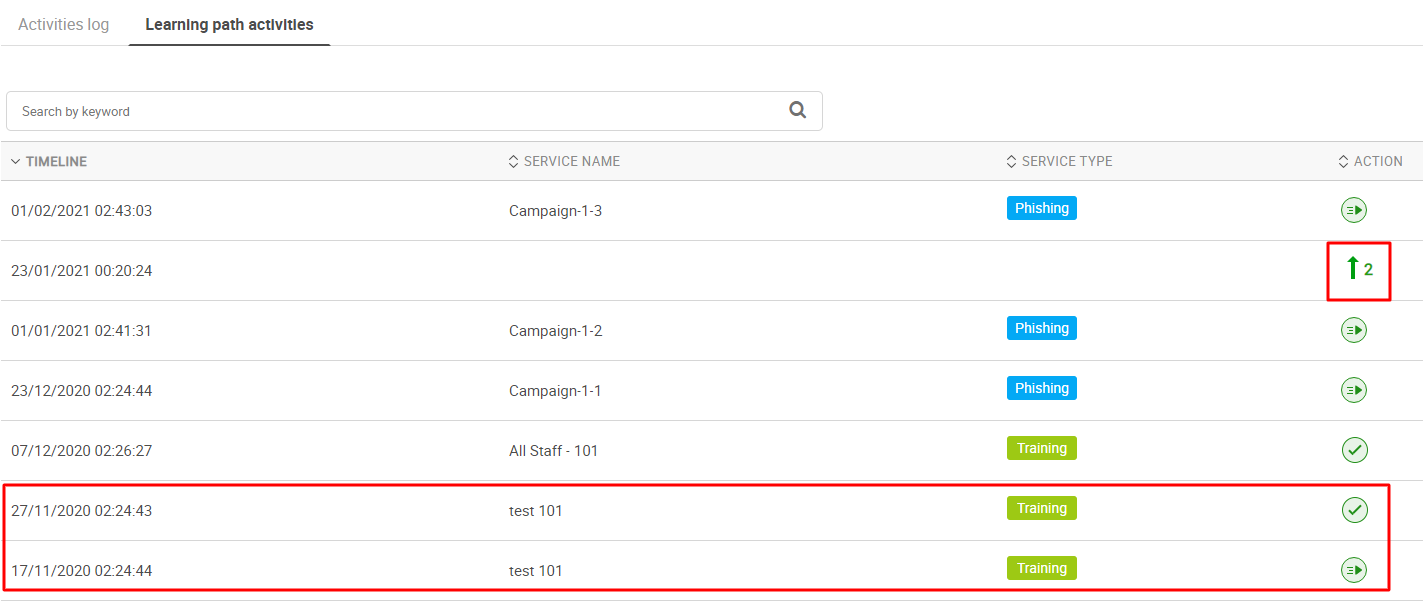 The learner was also enrolled in "test 101" training but the learning block has finished, shown by the ✓.