The Phriendly Phishing learning method is based on continually educating and testing staff to look out for and report phishing emails.
If an individual clicks on an attachment or link in a Phriendly Phishing simulated phishing email, they are then directed to a microcourse. Microcourses are quick reminders that identify what to look out for in a phishing email. We have over 20 different micro-lessons. For each email template, an individual will see between 4-7 micro lessons.
What happens when an individual clicks on a link in a simulated phishing email?
When an individual clicks on the attachment or link in the simulated phishing email they are then directed to this page: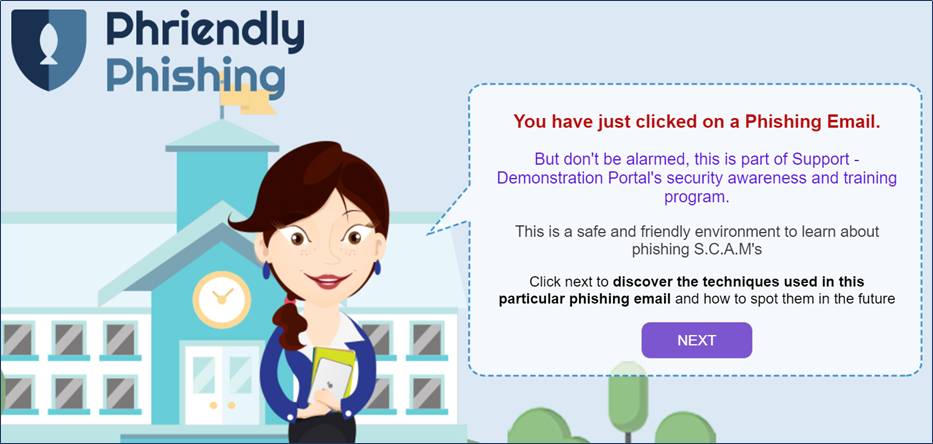 When they click Next, they are taken to a learning page with information specifically referencing the tactics used in the phishing email the individual received: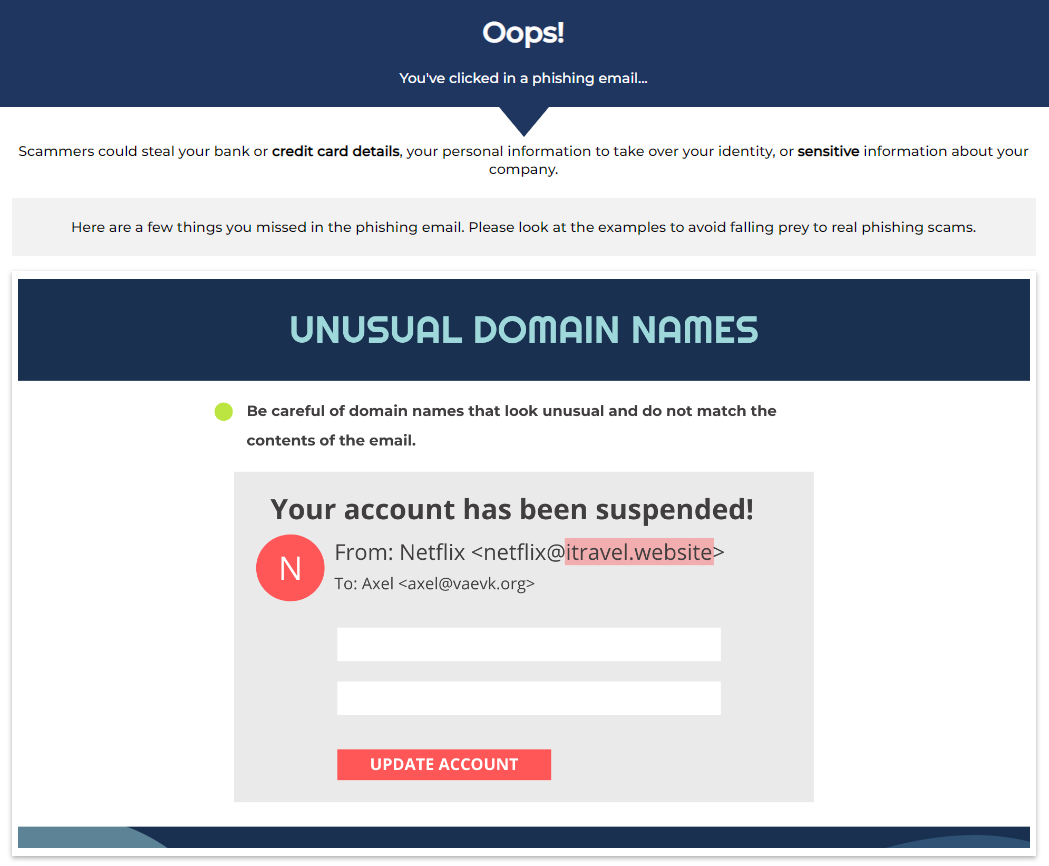 At the bottom of this page, they will be reminded of your company's phishing reporting process as well as any custom instructions you would like to include.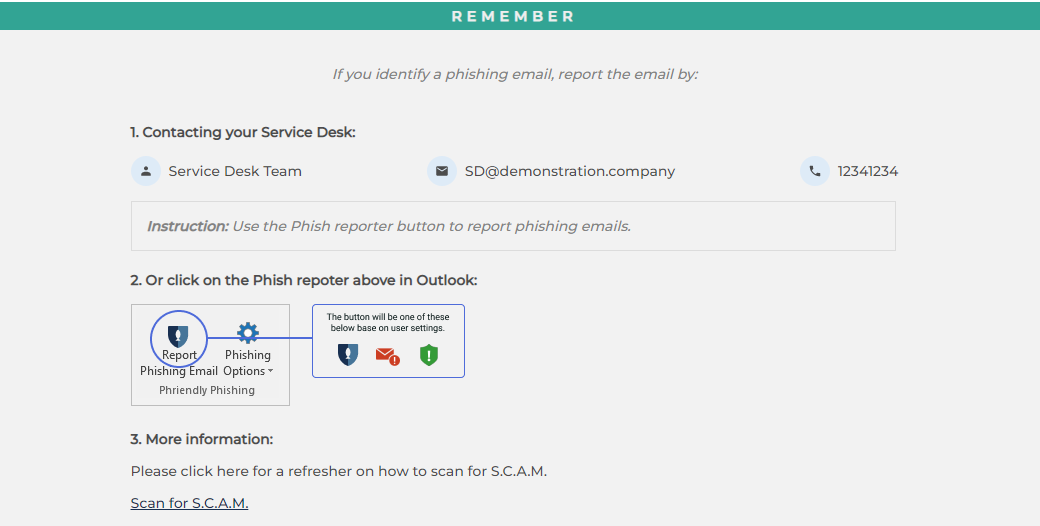 We have designed the microlesson template to remind the individual of your organisation's phishing reporting process. This will reinforce the learning they undertook in the S.C.A.M training and hope they Report all suspicious emails this way in the future.


Be sure to keep your Zone Info updated to reflect your latest phishing reporting policy.
Explore Phriendly Phishing's award-winning course catalogue here!