This article provides the user experience when reporting an email using Phriendly Phishing Phish Reporter for the first time. Note: This is the learner experience for Phish Reporter updates (O365)
Click the Phriendly Phishing Phish Report button to report a phishing email.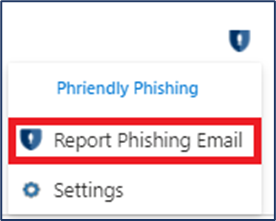 2. Select the options below when reporting an email for the first time.
Clicking "Allow" will then ask you to log into your Microsoft Account.

ThePhish Reporter will ask for permissions – Click 'Accept'. - Note your global administrator may have accepted these for your organisations so you may not see this prompt.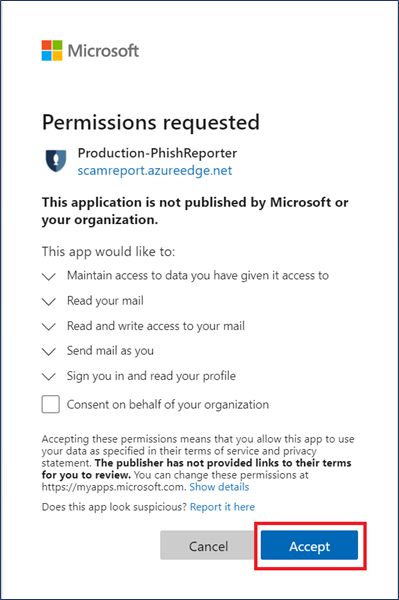 3. After reporting the email, a confirmation pop-up notification will appear to confirm that the email has been reported. Click OK.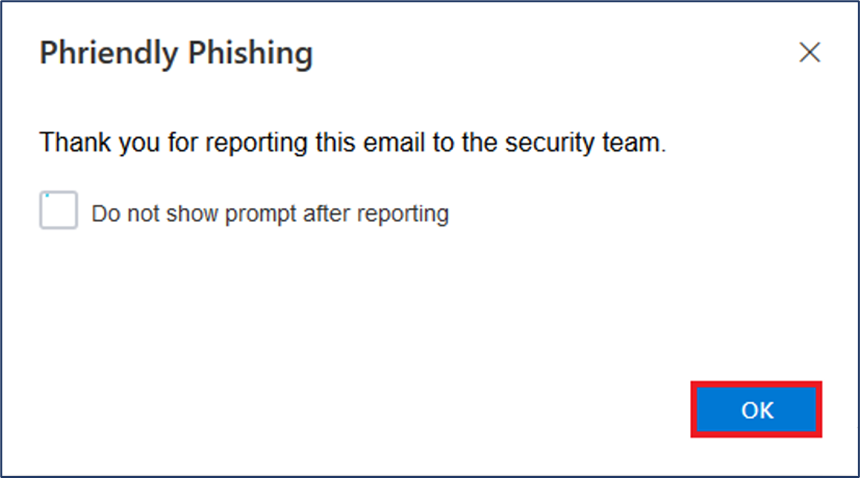 You have successfully authenticated the Phish Reporter and reported a phishing email.