The Learning Dashboard provides a summary of key training indicators across your security awareness training program. The report highlights primary metrics from scheduled trainings and learner training completion statistics.
Note: This report shows activities that are sent by Phriendly Phishing. It does not include self-hosted training content results or other phish reporter methods.
Included metrics are:
How to access the Learning Dashboard
Log in to Phriendly Phishing > Dashboard > Click to expand > Learning Dashboard

The Overall Learning Dashboard view
The dashboard shows a monthly view and can include any subzones in your Phriendly Phishing account.

The report can be downloaded as a PDF file by following the below steps:
Go to Learning Dashboard > Click on the "Download as PDF" button
Once download has been requested, a pop-up notification appears at the bottom right of the screen.

The platform auto-generates the report and will notify via account notification, once it is ready for download. You can click on the bell icon to check and download the report as PDF.

Included metrics in Learning Dashboard:
Training Sent - Number of Training Emails sent for the specified month / range.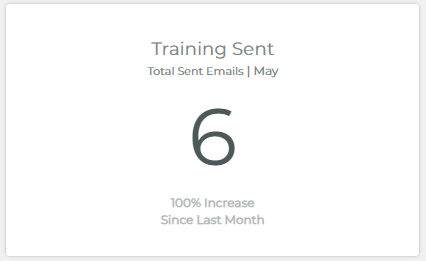 Training Status - Breakdown of learners who passed and not passed, across all Trainings.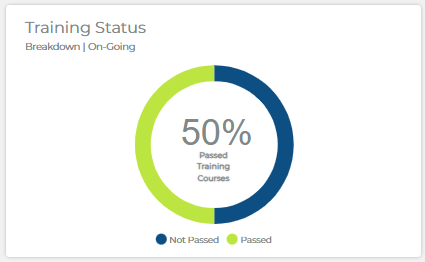 Training Completion Breakdown - Breakdown of Training completion for the specified month / range.
Enrolled: Number of Learners assigned to a course for the specified month / range (this will always be the same value as that in Training Sent)

Started: Number of Learners who started the course (includes passed, incomplete, failed)

Passed: Number of Learners with a Passed result

Training Completion Trend - Learner training completion as a bar chart over a 12-month period

Training Accessed By Device - Overview on what devices the learners are accessing the training from. This computes unique results per device.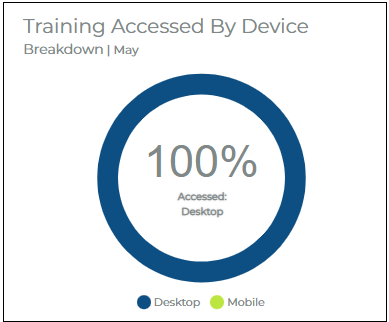 Training Overall Completion Trend - Number of Learners who passed or not passed Training for that month regardless of assigned date over a 12-month period.

Top 10 Lowest Training Completion - Lowest learners having the lowest rate of training completion in the specified month.