Phriendly Phishing emails may be blocked or generate false positive click events if you have a third-party mail filtering service, such as Symantec.cloud, Mimecast, Office 365, and many others.
Configuring a connector smart host within Office 365 (O365) will allow Phriendly Phishing emails to be sent directly to your mail server bypassing your mail filtering service.
How to Bypass Mail Filtering Services
1. Go to your Microsoft 365 admin center.
2. Under Settings located within left-hand menu pane click Domains.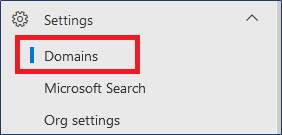 3. Select your domain.

4. Take note of the domain, copy the MX value and provide both to Support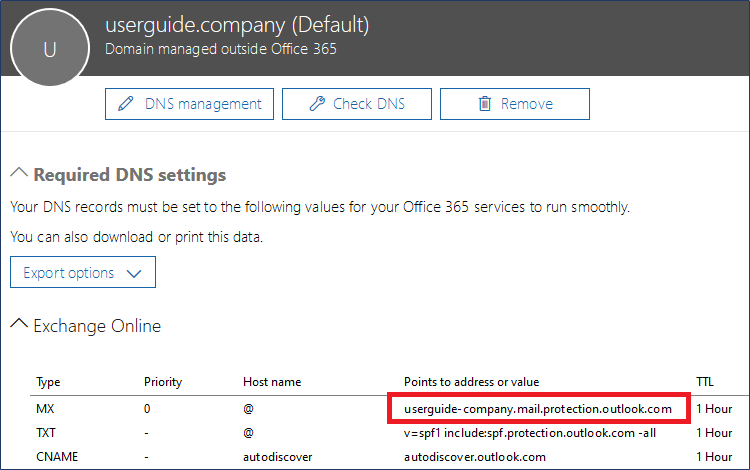 How to Add Connector
1. Access your Exchange admin center.
2. On the left-hand menu pane, select mail flow.
3. Click connectors.

4. Create a new connector by clicking on the + symbol.
5. Select the following mail flow scenario:
From: Partner organization
To: Office 365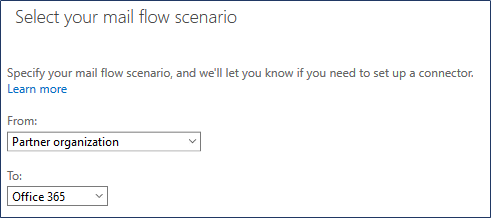 6. Click Next.
7. Enter a Name for your connector.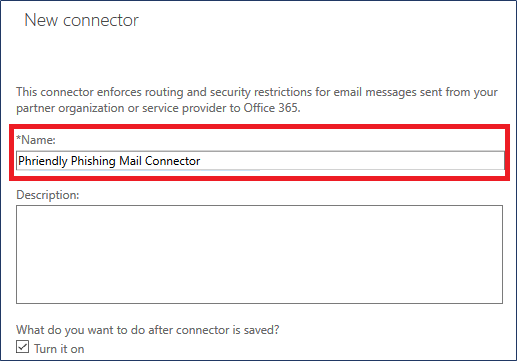 8. Click Next.
9. Select the Use the sender's IP address radio button.

10. Click Next.
Add the following Phriendly Phishing IP addresses:
54.252.116.154

54.153.200.195

52.63.70.98

52.64.99.134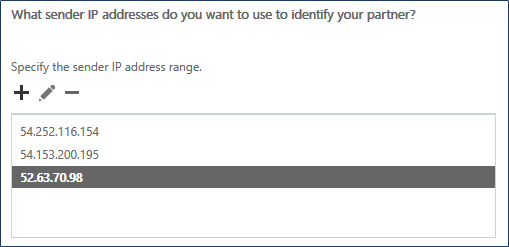 11. Click Next.
12. Ensure Reject email messages if they aren't sent over TLS is selected.

13. Click Next.
14. On the Confirm your settings page click Save.
Now that you have created the connector please reach out to support@phriendlyphishing.com with your hostname obtained in 4 of this guide and confirm that you are ready to schedule a new whitelisting test.
Explore Phriendly Phishing's award-winning course catalogue here!