For each learning module course a learner completes, they will receive a completion course certificate. At the end of the course completion, the learner will have the option to view or email their course completion certificate. If they do not download it at this time, then an account admin can log into the dashboard to provide their course certificate.
View how to find and download their course certificate.
How to customise a course certificate for all learners
1. Expand the Training tab located on the left-hand side of dashboard and select Certificate.

2. Use the drop-down course menu to select the course certificate you would like to modify.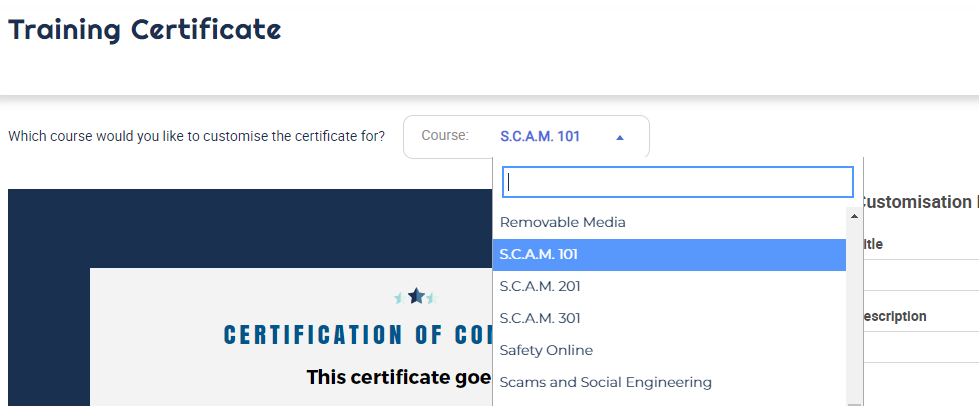 4. From here, you can customise the Title and Description and Logo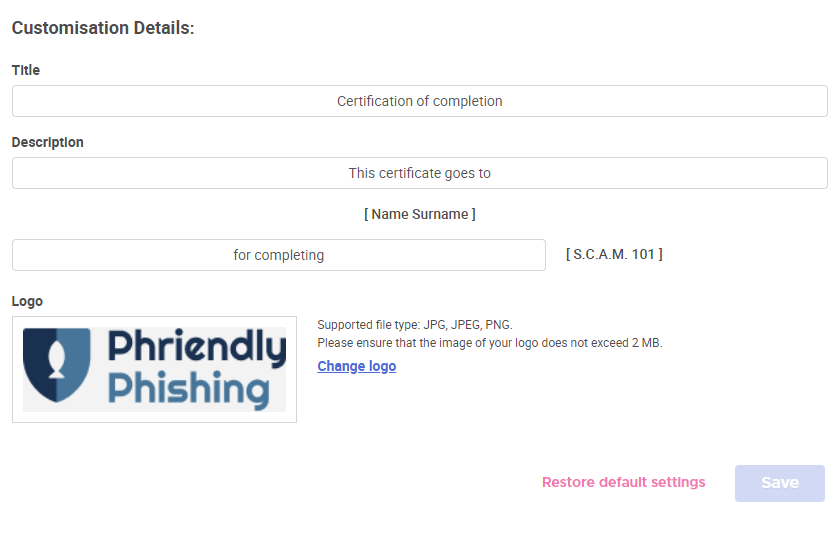 5. Click Save to apply your changes.

Note: You will need to add your branding logo to all courses in your account and apply this to each learning course.