An account Administrator is an individual responsible for managing your Phriendly Phishing account. The Phriendly Phishing dashboard allows you to add as many account administrators as you like.
This page shows you how to add a new administrator to your dashboard, *not a student / user to the learning paths and monthly campaigns.
To add a new administrator to your account
1. Go to the Admins tab on the left hand side of your dashboard.

2. Select New Admin on the right side
3. Complete the information requested to add a new admin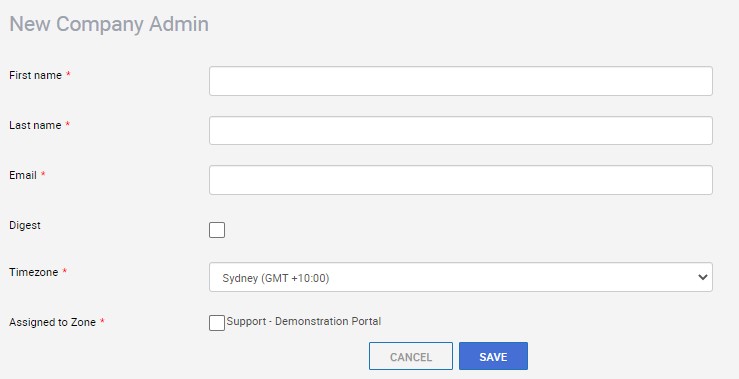 Note: Digest is a weekly email that is automatically generated based on your account usage. Once the new admin is added to your account, they will receive the weekly digest on the next Monday.
4. Select Save to keep the information entered on this page and complete the process.
5. The page with automatically reload to see the new administrator added to your zone.