The Admin (Company Administrator) is responsible for managing the Phriendly Phishing portal.
The Phriendly Phishing dashboard allows you to add as many Admins as required.
This page shows you how to add a New Admin to the portal.
To add a new Admin to your account
1. Go to the Admins tab on the left-hand panel of your dashboard.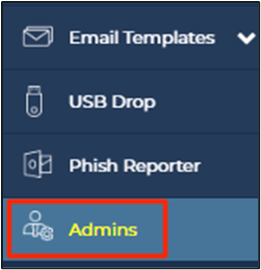 2. Select New Admin on the top right-hand side of the portal.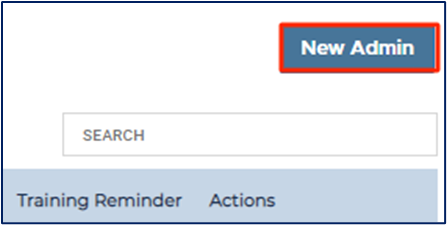 3. Complete the General Information and then Assign the admin to the zone.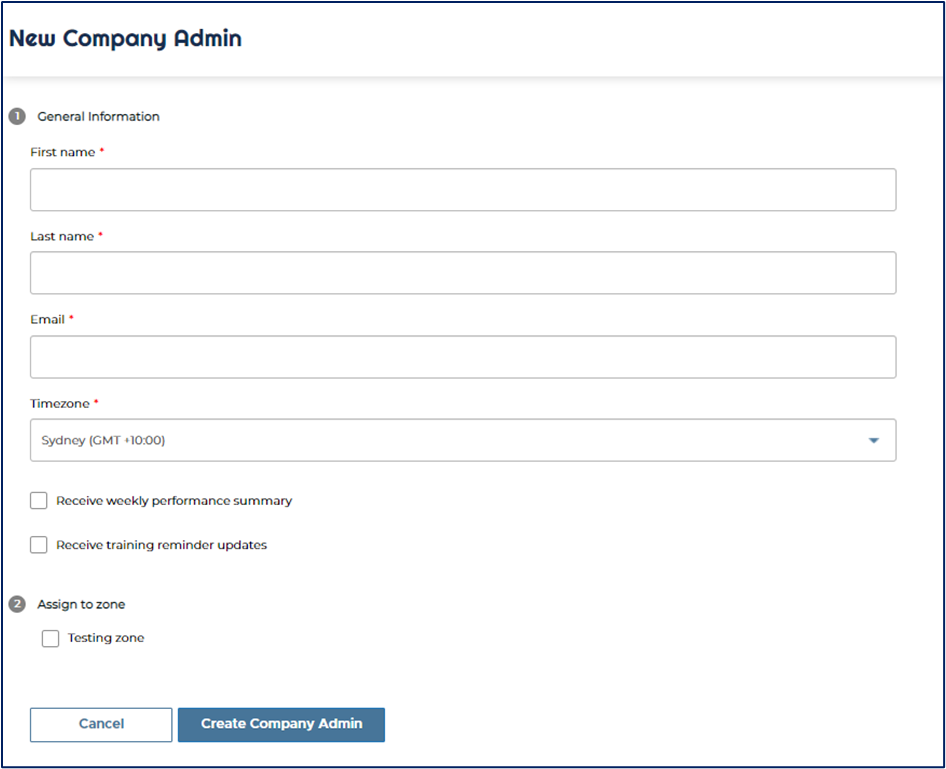 4. Select Create Company Admin.
5. The Admin you have added will now be listed on the Admins page.

Explore Phriendly Phishing's award-winning course catalogue here!