Here you will learn how to update your Phriendly Phishing administrative profile including updating your password.
Update Administrative Account and Change Password
1. Go to your Phriendly Phishing dashboard and select your name located at the top right of the screen

2. Then enter your new details or update your password.
If you are updating your password you will need to enter your current one before you are able to save it.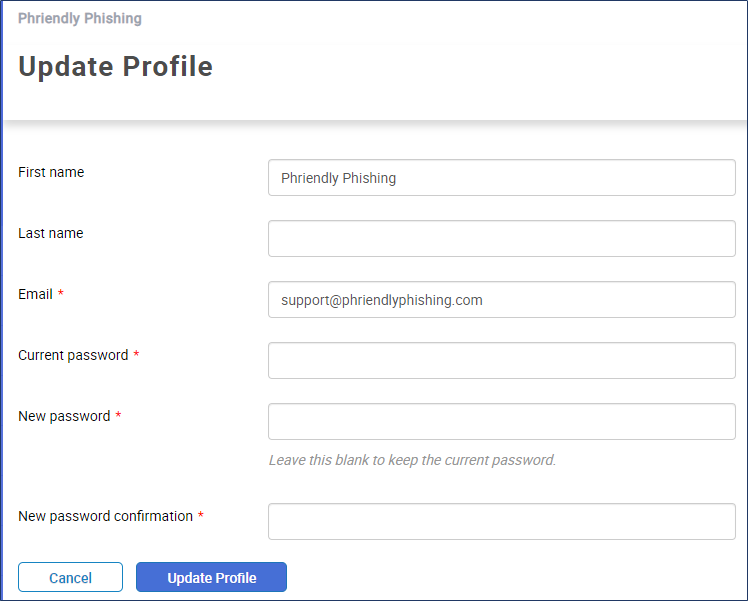 3. Once your change has been made select the update profile.

Your password has now been updated.
Explore Phriendly Phishing's award-winning course catalogue here!