We offer email customisation capabilities to set up the email template to include an attachment.
When a user clicks on an attachment they will experience the same flow as when they click on link within the email. In the reporting tab, clicking on an attachment is separated by it's own action.
In our template library, you can customise baseline, training and spear phishing templates.
How to add attachment to email templates
1. Select Email Templates in your dashboard.

2. Select New Template, select the template you'd like to add the attachment to
Note: If you would like to add it to a default template you will first need to clone it before you are able to edit it.

3. Once you select the template, a new page with appear to edit the template.

4. Select Attach File.

5. Complete the text field with name of the file and select Save.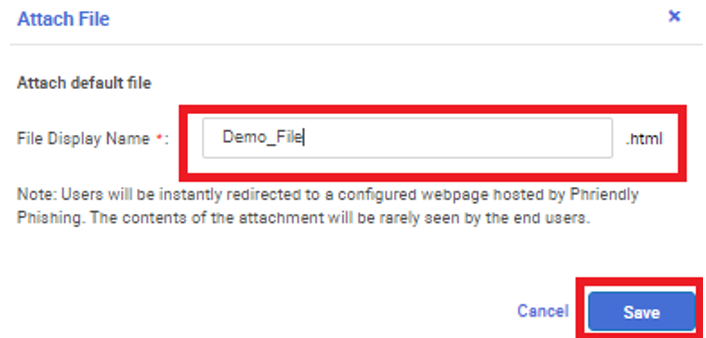 6. You can now see the file has been attached to email. Then you can edit it by selecting the pencil icon.

7. Select Update for changes to be reflected in the email template.

Now when the template is sent it will contain an HTML attachment. Schedule your email campaign.