This is a user guide for using the Phriendly Phishing Phish Reporter add-in for Office 365. This guide will take you through the user experience so you will know what to expect when using the O365 Phish Reporter and how to report a suspicious email.
First time set up
1. Access your outlook from your browser.
2. Navigate to the settings panel.

3. Click the 'View all Outlook Settings' button.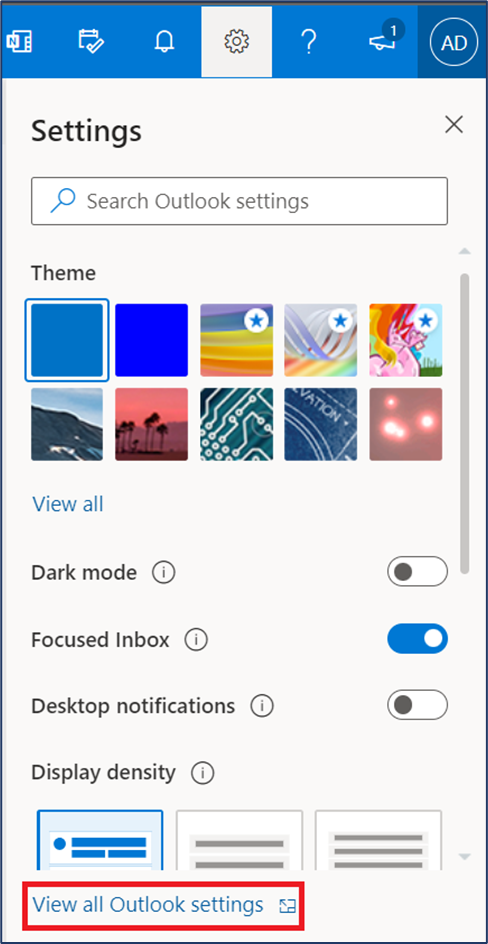 4. Click the 'Customize Actions' button.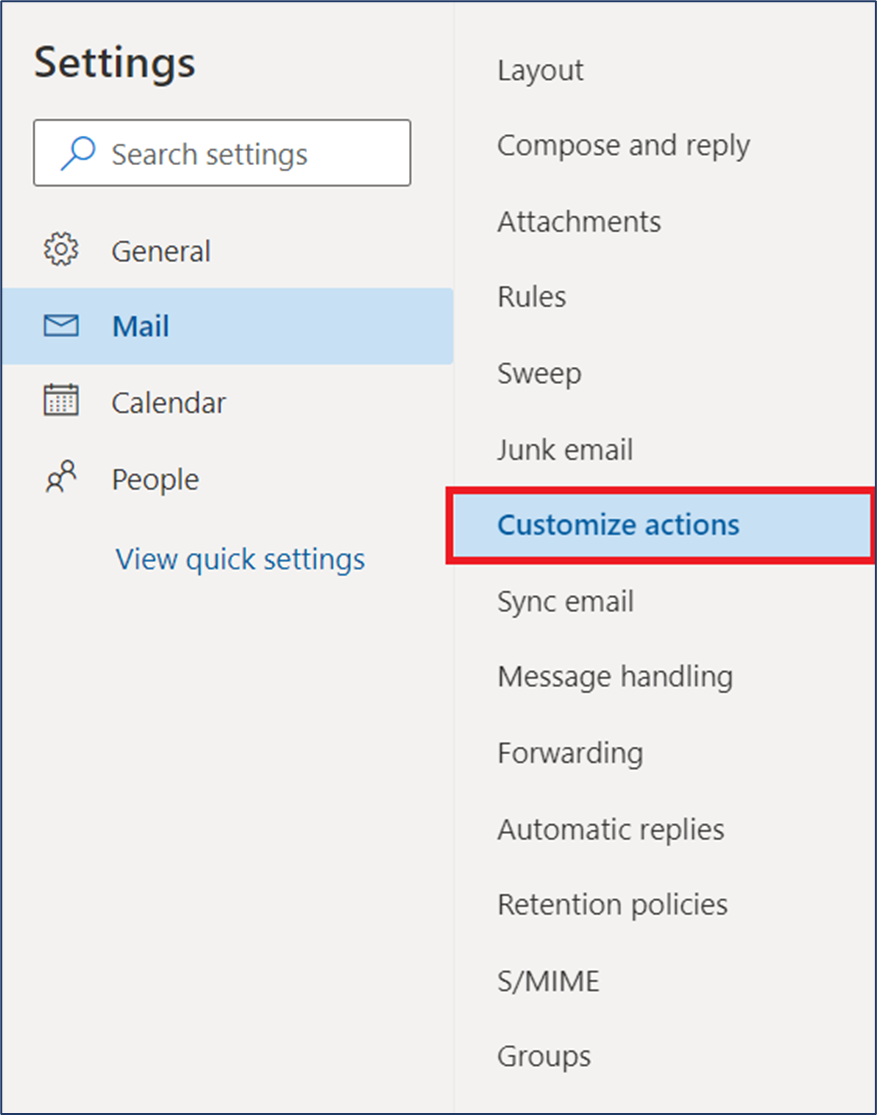 5. Find 'Phriendly Phishing' in the right panel and tick it.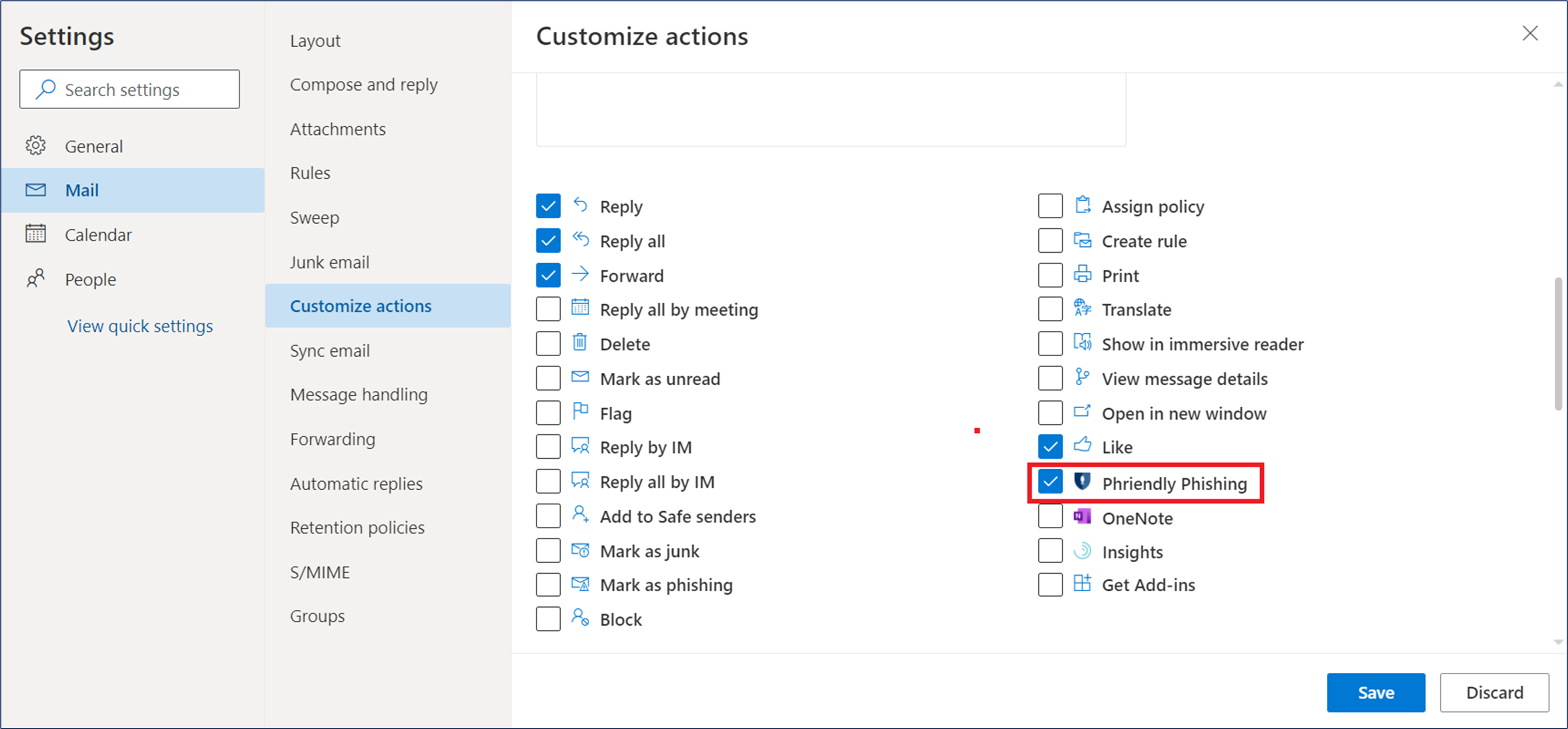 6. Click the 'Save' button and close the setting panel.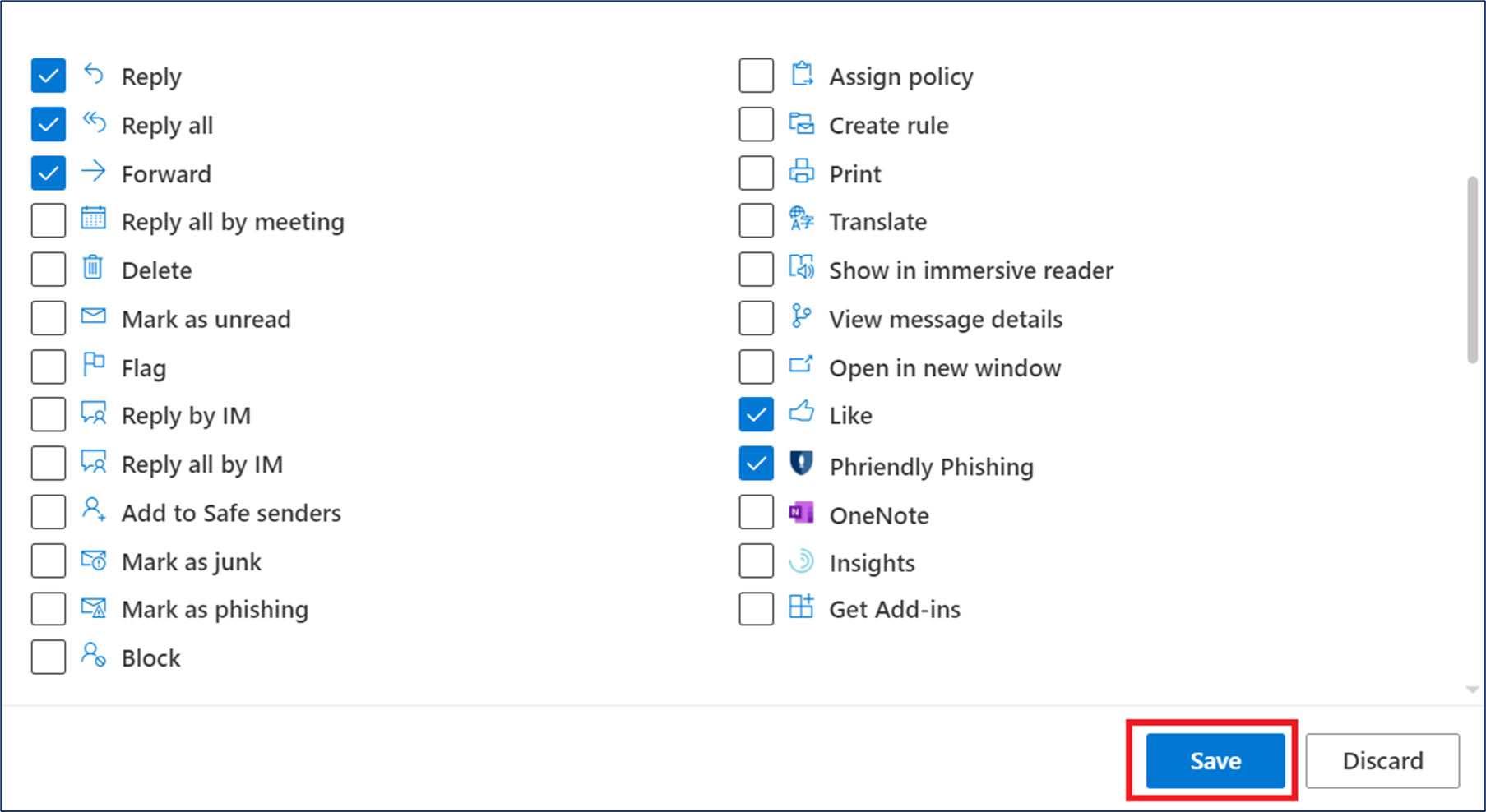 7. You will now notice the Phriendly Phishing add-in button appears on all emails.

8. To change settings, click the Phriendly Phishing add-in and click 'Settings'.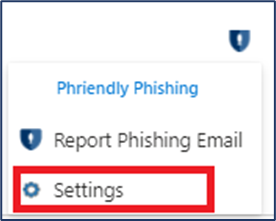 9. Below are the two settings you have available.
Please note that your administrators may limit the permissions to these settings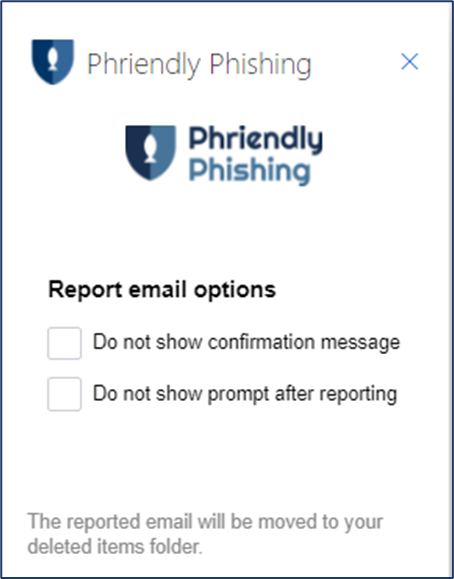 Reporting an email
1. Make sure the email you wish to report is highlighted in the preview pane, click the 'Phriendly Phishing add-in' and then click 'Report phishing email'.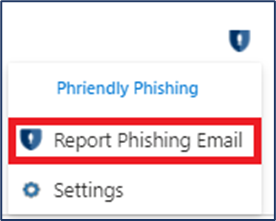 You also have the ability to report an email by selecting the 'Three Dots', scrolling down to find 'Phriendly Phishing', and then selecting 'Report phishing email'.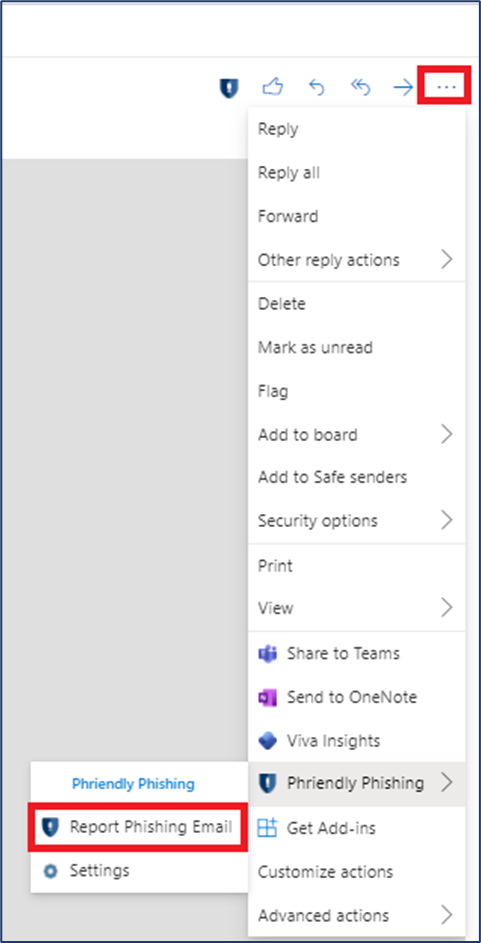 2. You will see this message above the email.

3. If you have not ticked 'Do not show prompt after reporting', then you will be prompted with this message. Select 'Ok'.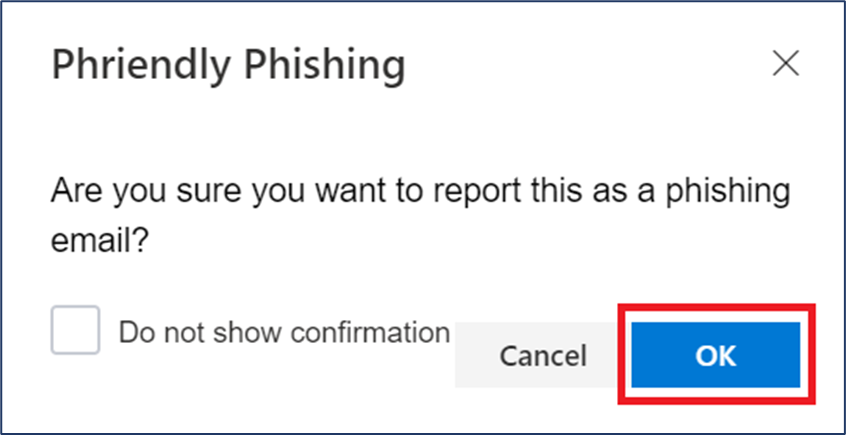 4. This step will only happen the very first time you report an email.
You will receive this prompt, Click 'Allow'.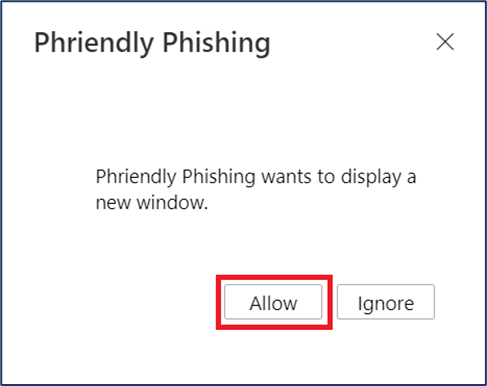 You will then be asked to log into your Microsoft account.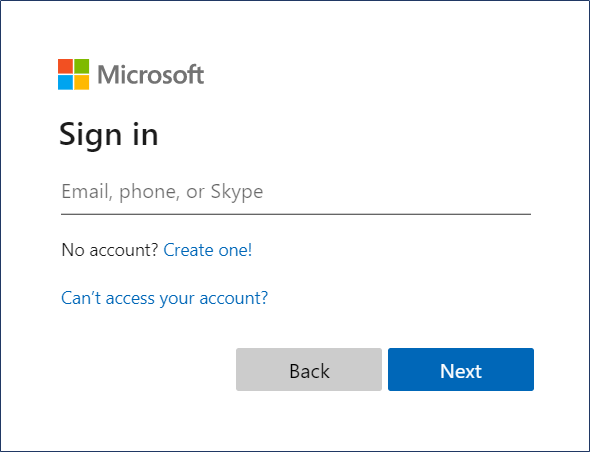 The add-in will ask for permissions – Click 'Accept'.
Please note your global administrator may have accepted these for your organizations you may not see this prompt.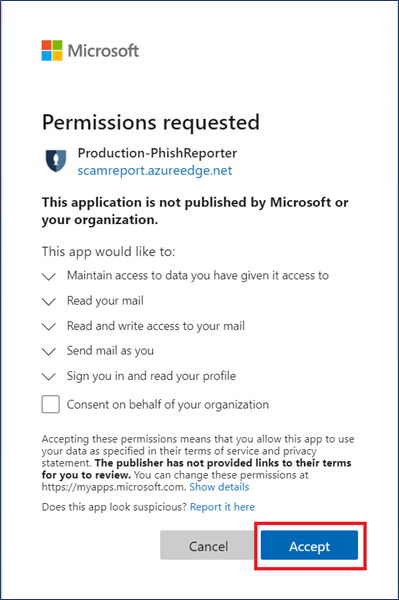 5. You will then get a confirmation that the email has been reported. Click 'OK'.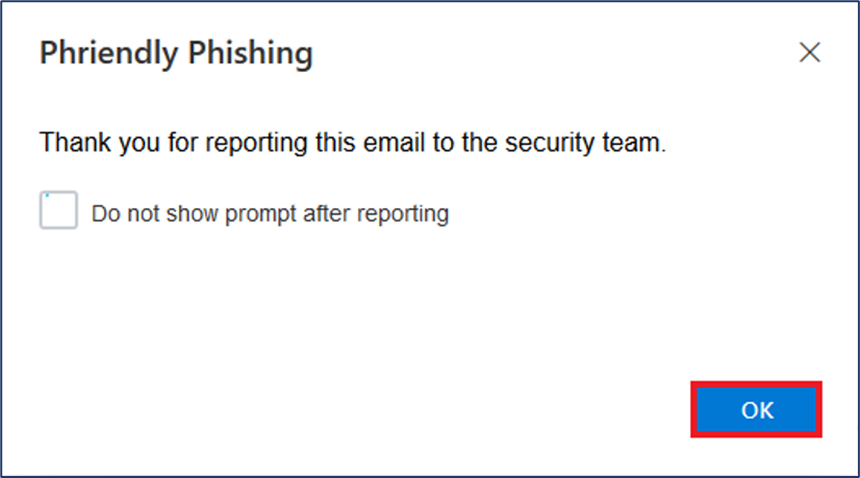 6. The email will now be moved into your deleted items. If you reported an email by mistake you can retrieve it from there also.
Congratulations - You have now successfully reported an email! Repeat this process for any other suspicious-looking emails. Thanks!