You have the ability to modify the Training and Reminder Email Template employees receive.
These emails are important because they include a unique activation link for you to track when your learner's complete their training courses.
How to Edit the Training Email Templates
1. Navigate to Email Templates Tab on the left side of your screen

2. Filter the templates by selecting Type > Checking Training, Reminder, and Unfinished Reminder > Apply

3. There are 3 training emails that go out to employees:
Start Training template: This is the initial email employees will receive when assigned a training
Training Reminder: This is the reminder email employees will receive if they have not yet started their training
Training Reminder (Started not Completed): This is the reminder employees received if they have started but not completed their training
You will need to edit each of the three templates individually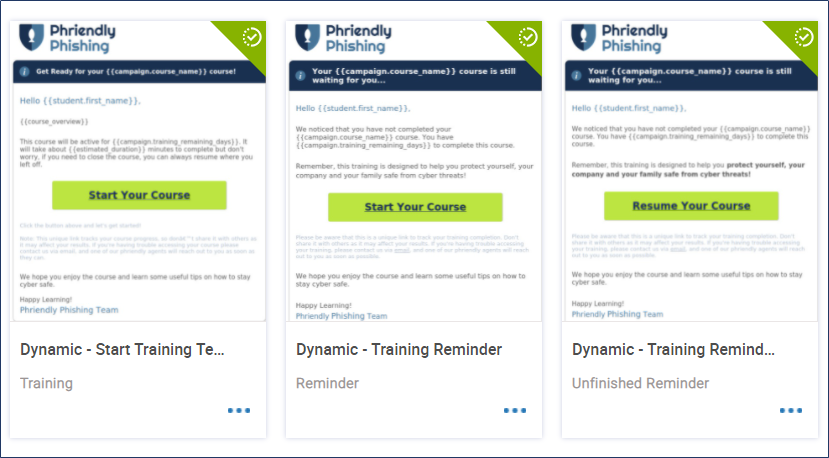 4. Click on the 3 dots on the bottom right side of the template you would like to edit and select Clone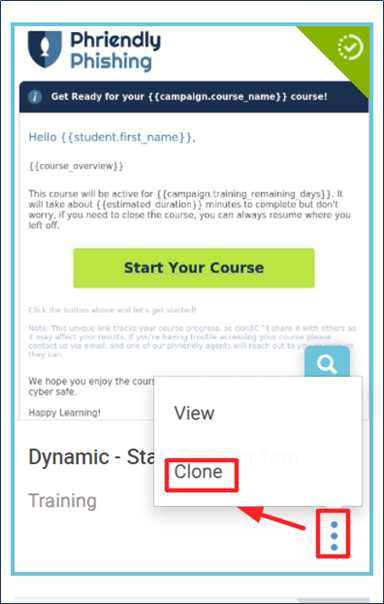 5. You will be taken to the email editor where you can make changes such as, adding your own logo, including the company signature at the bottom, changing the color scheme, and editing text.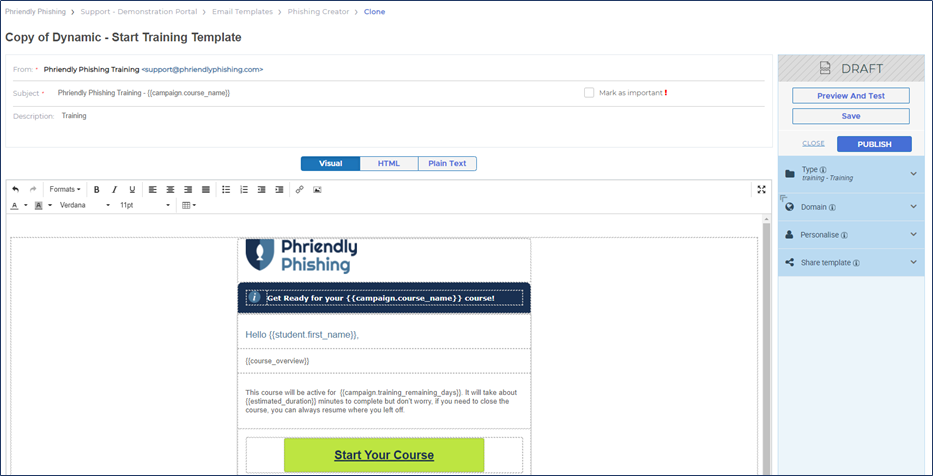 6. Once you have finished making edits please make sure to share the template with your zone and publish the template.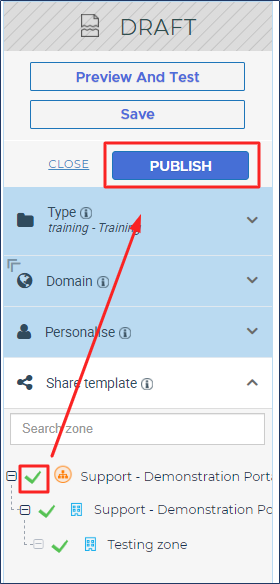 7. Once you have published the new template it will automatically deactivate the original template and activate the new one.
You can verify this by navigating back to the Email Templates page and looking at the top right corner of the template. Activated templates show a green checkmark and disabled ones show a gray line.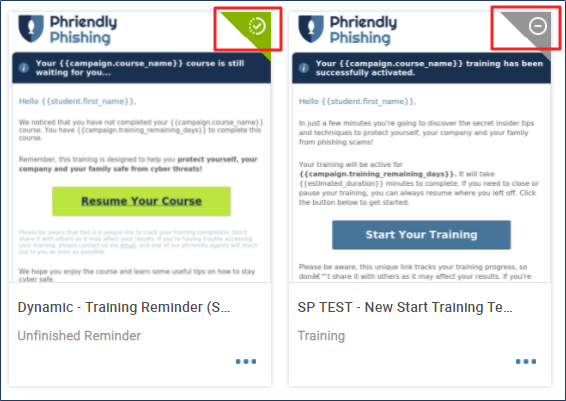 Explore Phriendly Phishing's award-winning course catalogue here!