Microsoft has updated its policies for handling the delivery of third-party emails. This change impacts all emails sent from our Phriendly Phishing platform.
To ensure our Phriendly Phishing simulation phishing emails are received by your staff, you will need to configure the Advanced Delivery Phishing policy in the Microsoft Defender portal. If you do not configure this policy then the mails sent may get caught in junk or quarantined.
This article will show you how to configure the Advanced Delivery feature to ensure the emails are delivered to your users.
Requirement: Microsoft Office administrator level access.
How to Configure Advanced Delivery Phishing Policy
1. Navigate to your Microsoft Defender portal
2. Select Policies and Rules

3. Then select Threat policies.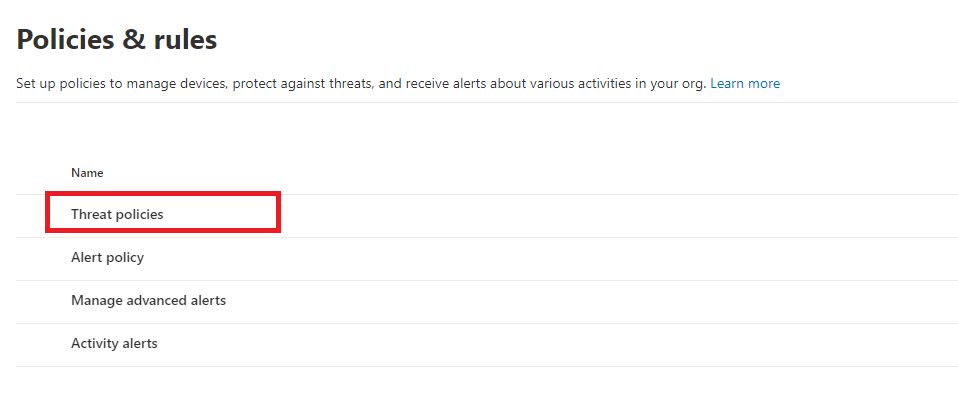 4. Under Rules, select Advanced Delivery.
5. Select Phishing Simulation then edit to make changes to the policy.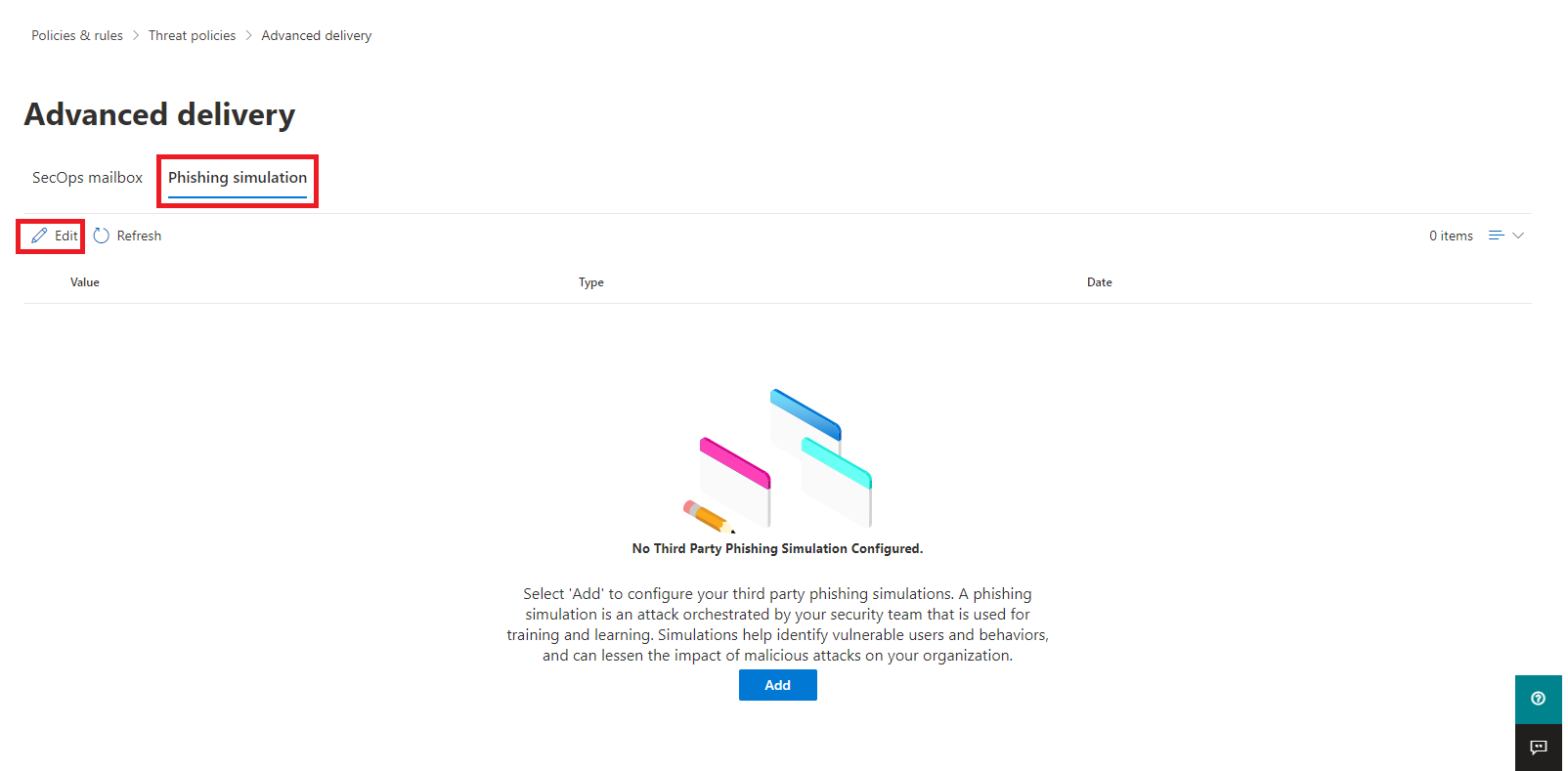 6. Enter the following;
Under sending, domains enter: 'phriendlyphishing.com', 'training.phriendlyphishing.com' and launch.phriendlyphishing.com
Under sender IP enter: '54.252.116.154' , '54.153.200.195' and '52.63.70.98'
Then select Save to keep the changes you've made.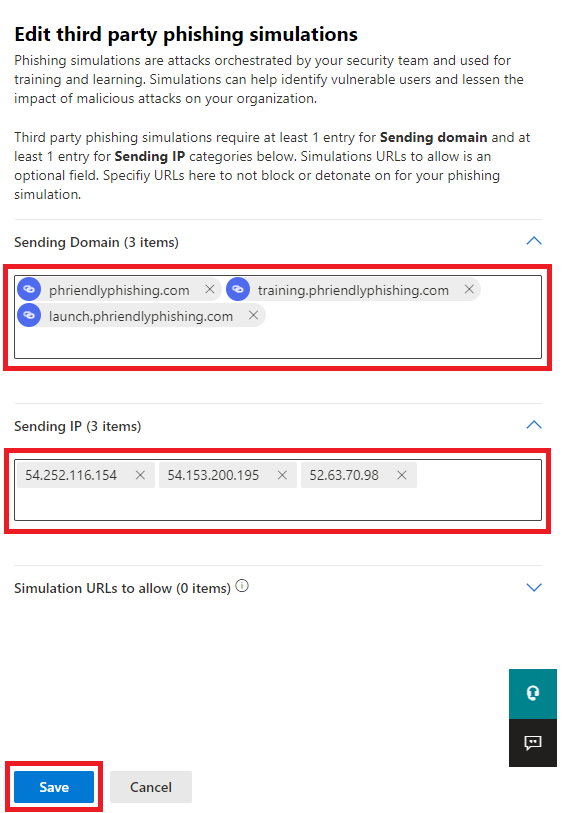 7. Below should be the changes made.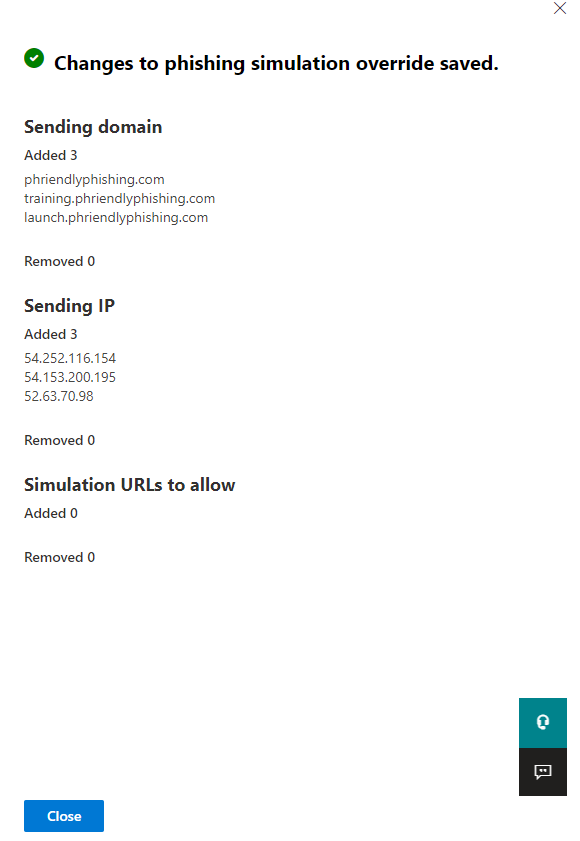 Once this has been completed, you have successfully whitelisted our Phriendly Phishing domains in your environment. Go to generate a whitelist to test your configuration.