Company admins have the ability to update the details of the micro lesson pages that learners will go to when they click on a simulated phishing email. This help article shows you how to update the footer information of your organisation's micro lesson.
Note: Update the information prior to scheduling your monthly campaigns.
How to update the information in your Micro Lesson
There are three sections you can edit in the microlesson
Service Desk
Phish Reporter details (Outlook / Gmail)
Additional Information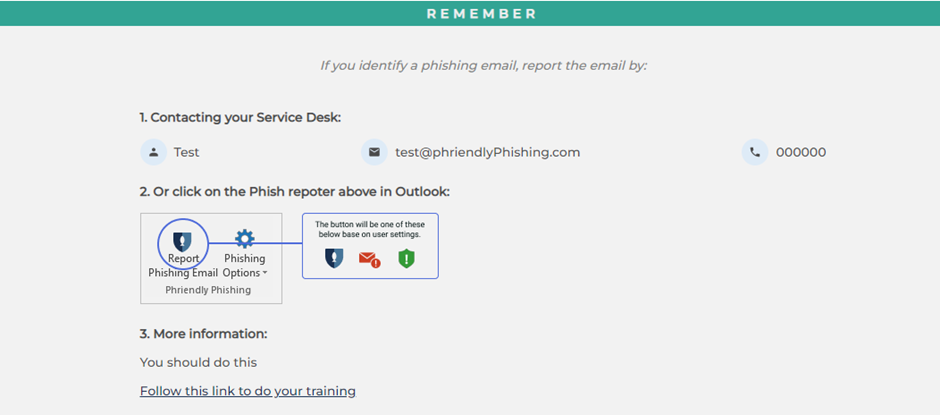 How to Modify the Micro Lesson Footer information
Admins can go to the Zone tab > Zone Info, Microcourse
Complete the Service Desk details
Complete the Phish Reporter details

Check the box and you will be given the option to either show details for Outlook or Gmail
Outlook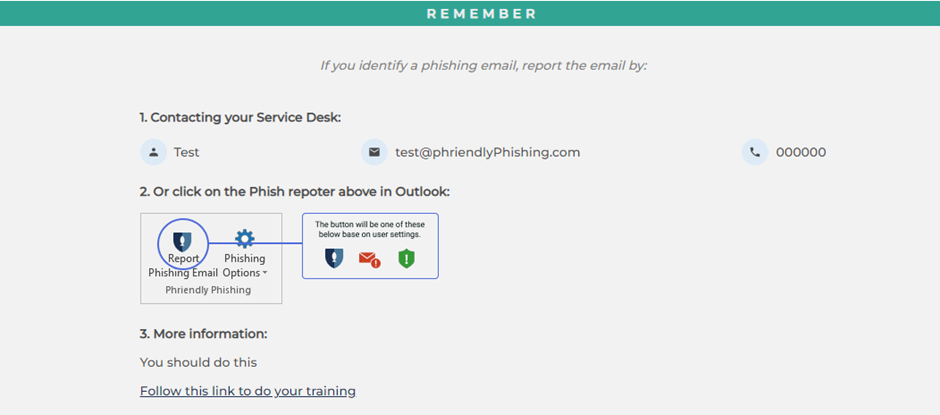 Gmail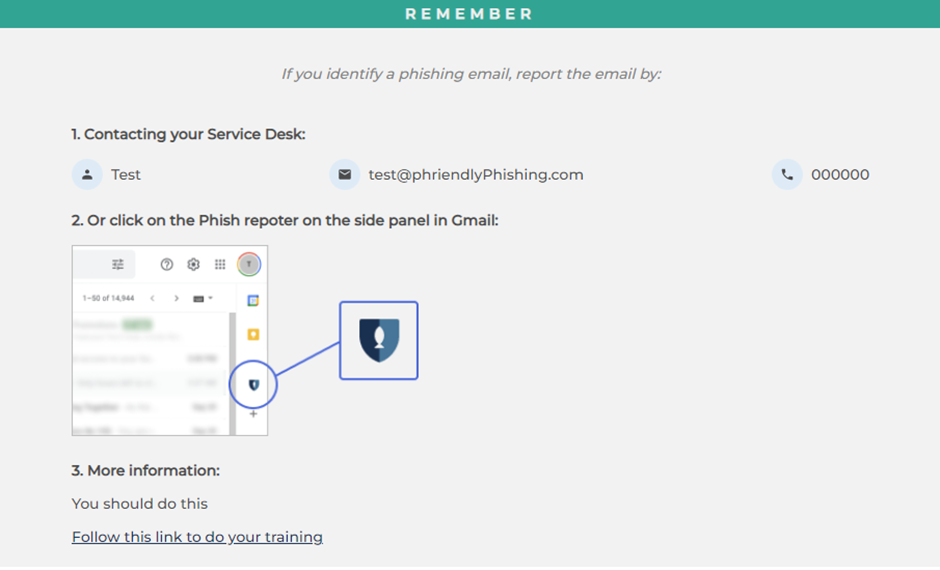 4. Customize the links (note: recommend redirecting to internal pages like LMS)

5. Save the updates by scrolling to the bottom of the page and clicking Update Zone.

6. You can test this feature is working as expected by sending yourself a phishing email from a Whitelist test then clicking on the link in the Phishing email.