An IP address should be added to your Exclusion List if it has been identified as a false positive. You can exclude unexpected IP addresses and label them to easily identify where the click originated from. This will also help to eliminate false positive IP addresses reoccurring in your Click Reports.
How to add an IP address to your Exclusion List
1. Select the Setting cog located at the top-right of your dashboard.

2. Select IP Labels & Exclusion List tab.

3. Select Add New IP.

4. Enter an IPv4/Subnet or IP range to be excluded.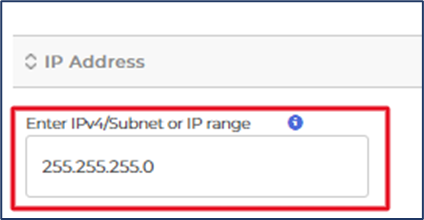 6. Tick the Excluded checkbox option.

7. Enter the Reason for excluding the IP address then select OK. For example, Scanning Service, ISP or Host.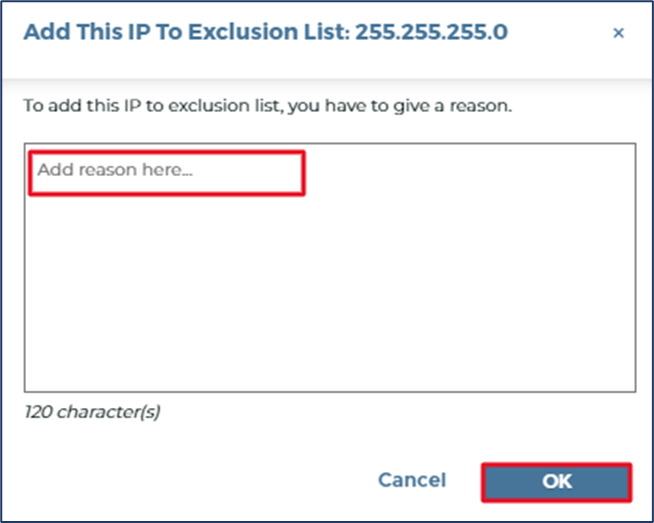 8. Enter the name of the service that is causing the false positive for ease of reference. If you are categorising the labels, select the Label color.

9. To save the entry, select the blue tick.
10. A warning notification will appear. Read carefully before committing to the changes, then select OK.

11. To view your entry, filter the results by the Created Date.

The entry has now been excluded.
Viewing the Excluded IP's in the Click Report
When the IP address has been excluded, it will no longer appear in the Click Report. The IP address will be hidden by default however you can view the Excluded IPs by selecting them in the filters.
1. Go to Dashboard > Click Report > Select the IPs drop-down and select Excluded IPs > Apply Filters.

2. If a Label has been assigned it will be displayed in the IP address field. The Excluded tick box will be selected.

3. To view the Reason it was excluded, select the speech bubble.
Explore Phriendly Phishing's award-winning course catalogue here!