Our Learning and Development team are continually creating new training courses to educate your staff about relevant cybersecurity topics. You can view our full course catalogue here download here or as a customer, you can preview the training courses in your dashboard.
How to Preview a Course in the Course Catalogue
1. Log into your Phriendly Phishing dashboard, select the Training tab drop-down > Course Catalogue.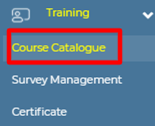 2. The Course Catalogue will appear in their categories. Select the category drop-down arrow to see all courses available in that category.

Note: For example, when you select Keep Secure Mini-Series you will then be able to view the courses in that category, as shown below: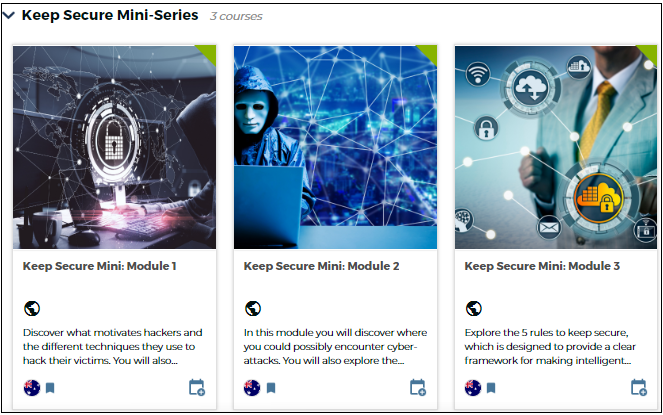 3. Once you have selected a course, you will be taken to the course description page. Here you will find the course overview, learning outcomes, duration, and language.

4. Select the Preview icon to view the course.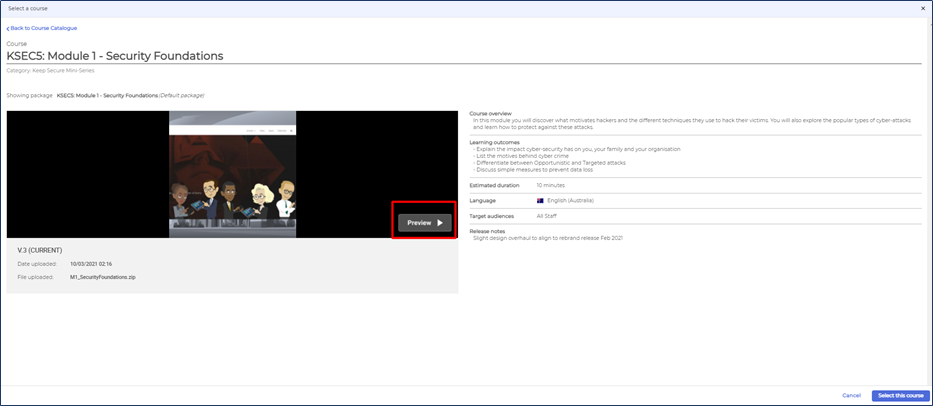 5. You will be directed to a preview URL to view the training course.
Note: This allows you to preview our full course catalogue. If you do not see the courses available in your Learning Path > Schedule Training, then you will need to contact the Customer Succes and Support team to upgrade your subscription.
Explore Phriendly Phishing's award-winning course catalogue here!