When new staff commences employment in your organisation, we want to ensure they are added to the Phriendly Phishing platform and scheduled into learning paths as soon as possible.
Please note: This function should only be used if the zone has User Synchronisation disabled as any changes to the portal may be reversed once the platform has synchronised.
How to add students
1. Under the Students tab, click the Add/Manage Students button in the top right.

2. Choose the Add More Students to manually add students individually or upload a CSV file.

3. Select if you are entering the student information manually or uploading a CSV file with a Company List.
3a) To add students manually
Follow the instructions on the page:
Paste students into the box above (1 per line) using comma-separated formatting.
For example: bob.brown@demonstration.company,Bob,Brown
Once uploaded, review the students and click finish.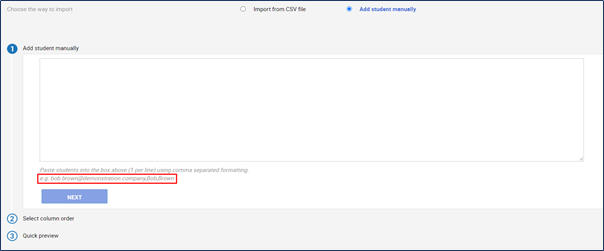 3b) Upload via CSV
Create an excel spreadsheet with four columns titled: | Email Address | First name | Last name | Segment
Note: We recommend using department or location.
Once you have uploaded the CSV, review the student list and select then finish.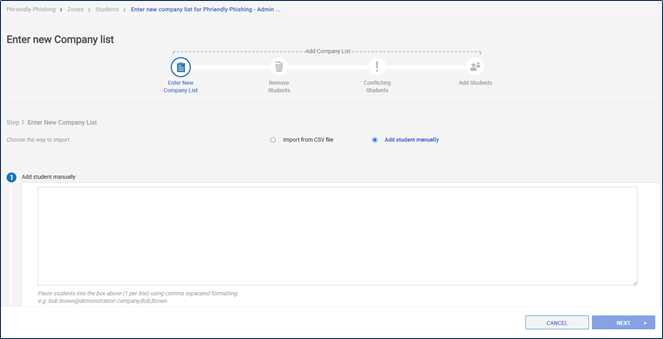 The students have now been added to your Phriendly Phishing account.
Learn how to schedule their learning paths.


Explore Phriendly Phishing's award-winning course catalogue here!