Auto Enrolment allows admins to set up scheduled learning paths once a user has been sychronised with your Active Diretory to the Phriendly Phishing portal.
Note: The Auto Enrolment feature requires automatic AD Synchronisation.
How to setup auto enrolment
1. Select the settings cog in the top right hand corner of your dashboard.
2. Select the User Synchronisation tab for the drop down for Auto Enrolment.

3. Select the New Rule button to create a new auto-enrolment rule for your account.

4. Select the start date then Choose New Baseline, New Training, or New Campaign. A learning path timeline will appear for you to enable the preferred workflow for new staff.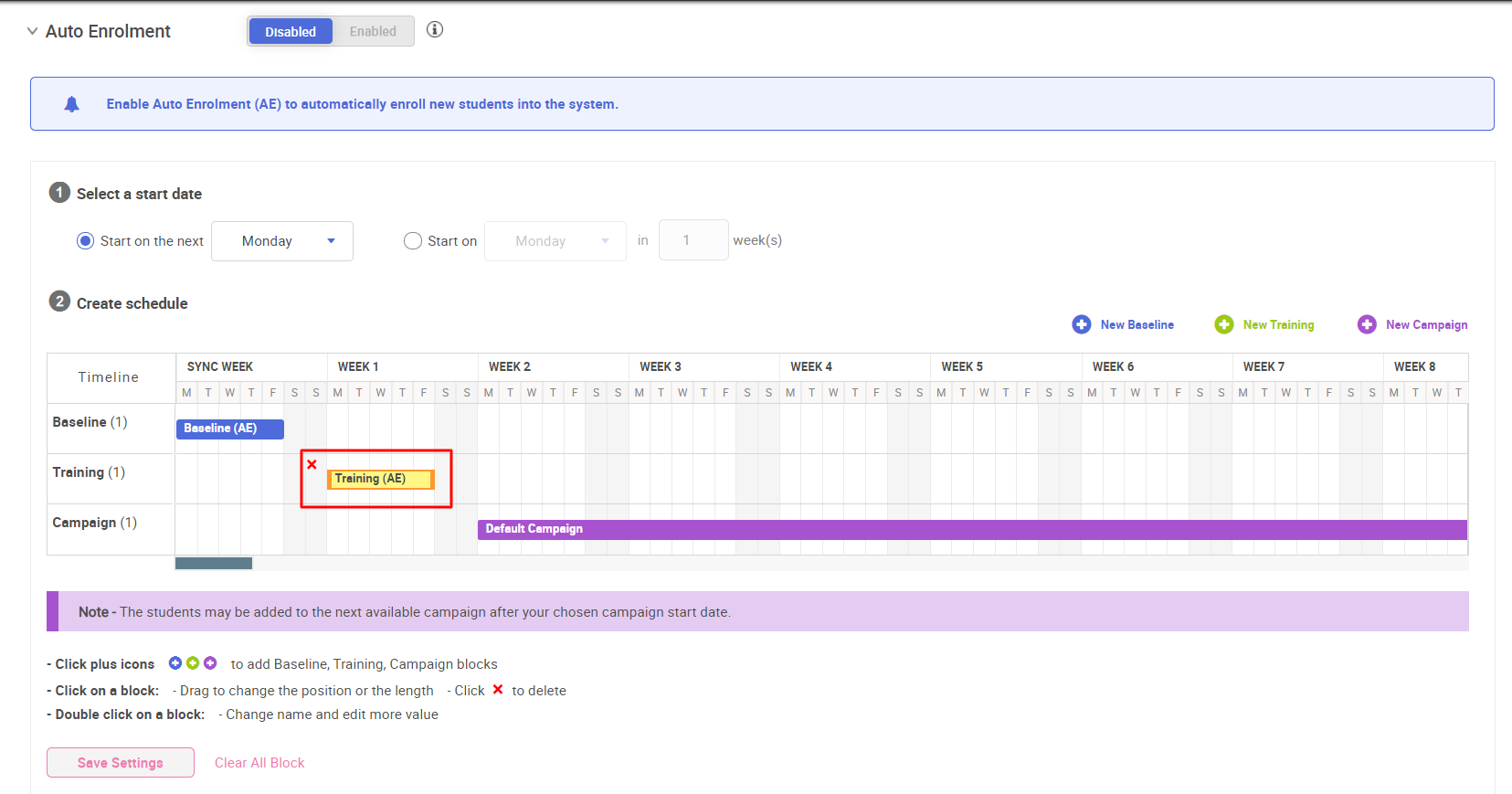 5. For New Training, add the following training settings information:
Training Name: Name that will appear in your learning paths timeline
Duration: Length of time that the learning course will be active and the student needs to complete it by.
Training course: Choose the training course you'd like to schedule that is available in your account.
Reminder date: The number of days before the training expires that the student will be sent a reminder email.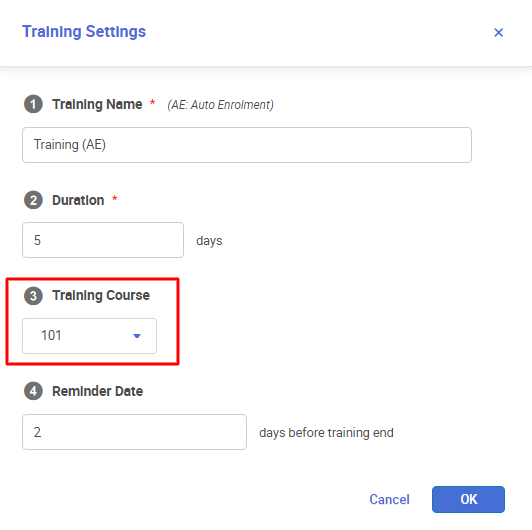 6. Then select Save to keep the settings.
7. The training block will save and can be adjusted by clicking on and dragging the learning paths to move it along the timeline.

8. For Baseline, auto enrolment allows you to add users into already existing campaigns using the below option.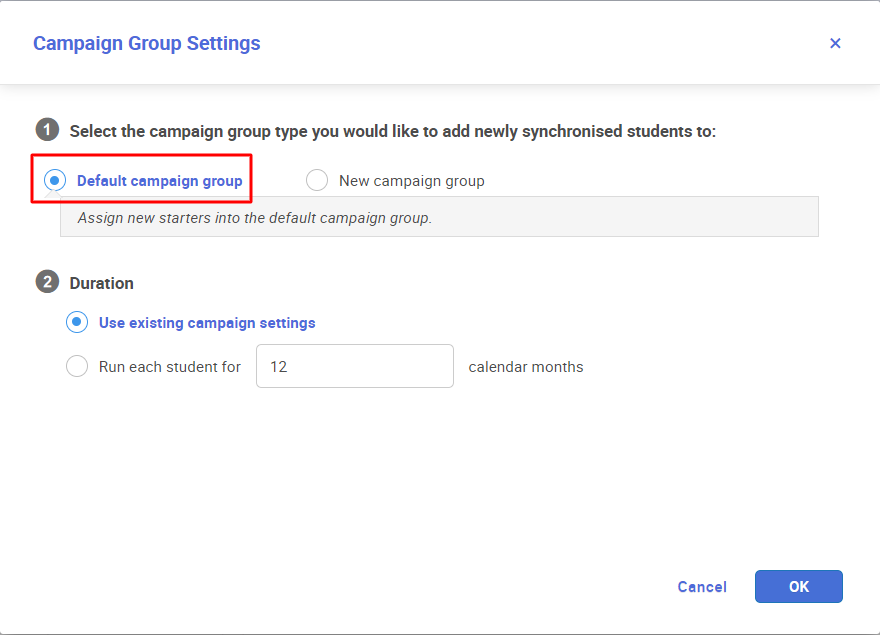 9. Once you add the learning paths settings, be sure to enable it in your account.