We have launched a self-service onboarding experience for new Phriendly Phishing customers with less than 350 learners at their organisation. We hope to streamline your onboarding experience with a guided walk-through to set up your account and launch your Phriendly Phishing cyber awareness program!
How to use the Self-Service Onboarding Experience
Once you log in to your account, you will see a self-service onboarding prompt.
Click on the Begin Onboarding button and follow the interactive walk-through to complete the 6 Onboarding tasks.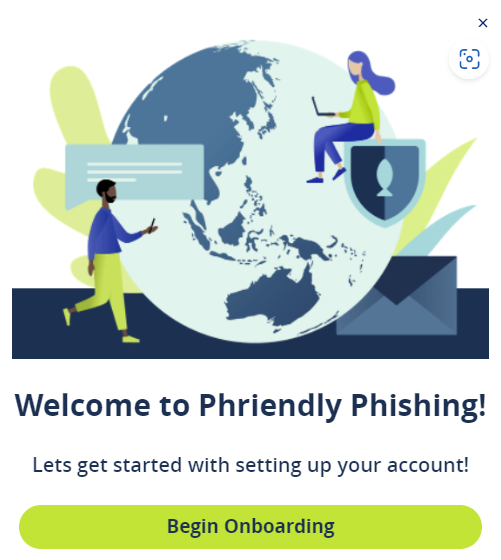 1. Add Learners
Your Onboarding Tasks will save along the way upon completion of each task. If you close Onboarding, you will be able to return where you left off. If you'd like to revisit the Onboarding menu, use the Interactive Guidance icon to resume.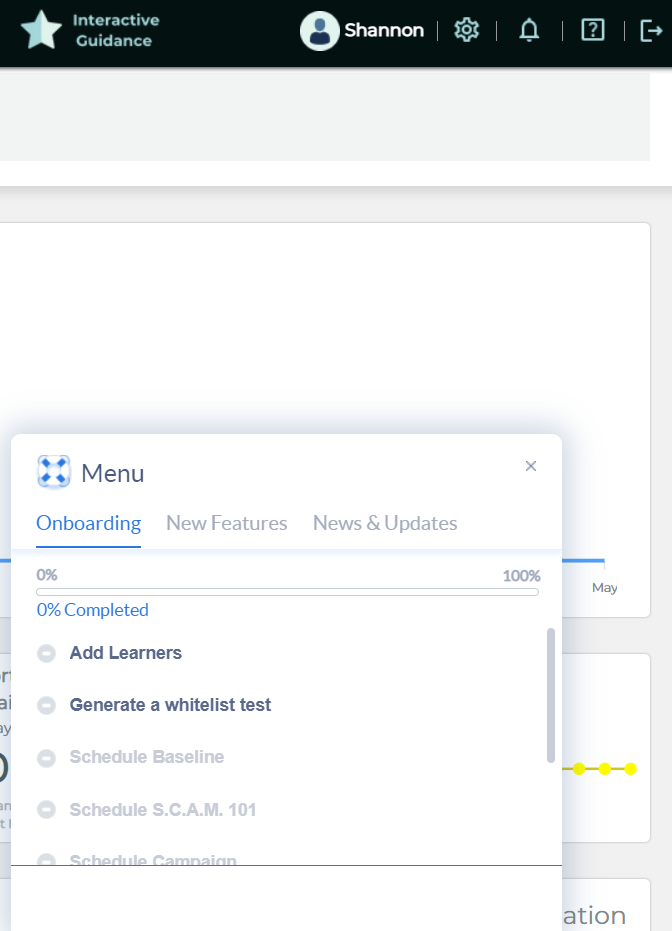 If you have any questions along the way, please reach out to your Customer Success Manager at support@phriendlyphishing.com.